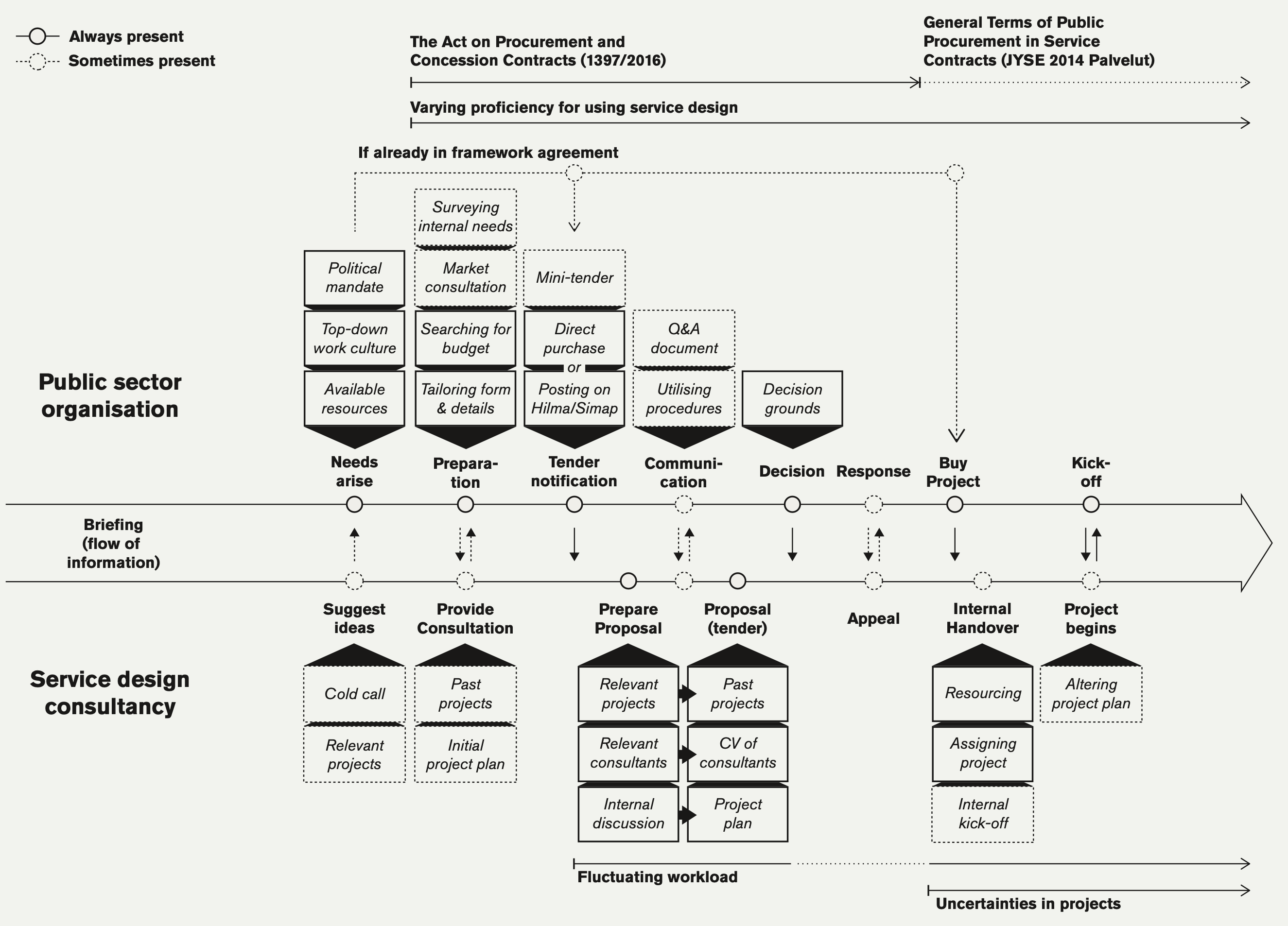 Park-Lee (2020) Design Studies
Park-Lee, S. (2020) Contexts of briefing for service design procurements in the Finnish public sector. Design Studies, 69, 100945.
Abstract
Public-sector organisations around the world are increasingly harnessing service design expertise in order to renew public services and organisations. However, little research attention has been paid to how service design is procured in the public sector and its implications for the work of service design consultants. This study recognises public procurement as a briefing process and elucidates the complexities involved. Through an inductive thematic analysis of interviews, ethnographic observations and documents, the study maps out key phases of briefing in service design procurement in the Finnish public sector. In doing so, the study unveils how the professional contexts of public servants and service designers impact briefing and explores the challenges and practical responses of practitioners in such engagements.