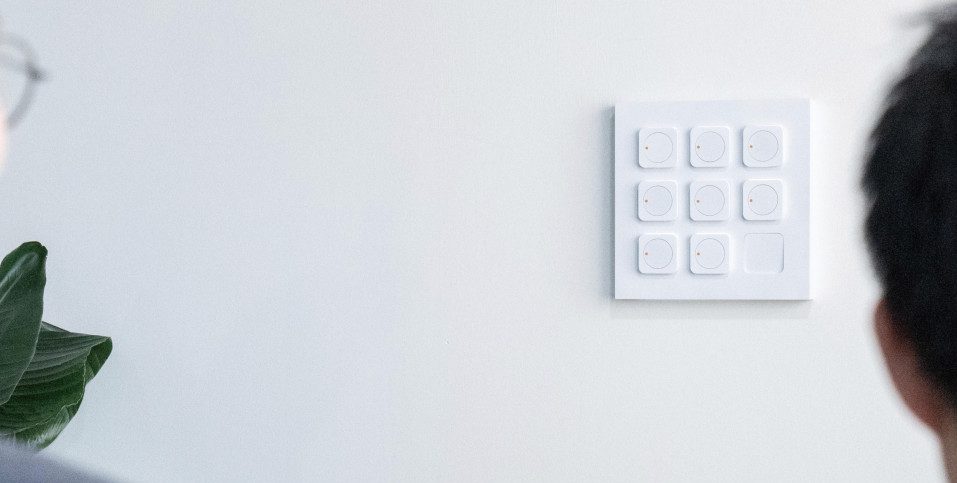 MoMo – Audio docent for enhanced exhibition experience
IPD & OND
Sungwon Jang, Jiyoung Lee, Prof. Hwang Kim, Prof. Young-Woo Park

Red Dot Design Award
2021
The Red Dot Design Award is one of the three most influential design awards for which designers and manufacturers around the world compete in three different categories: product design; brands and communication design; and design concept.
MoMo is a new audio docent product for art galleries that includes multiple audio-guide devices placed on each pixel of the wall-frame. By taking out an audio guide from the frame, the user can listen to the information of the artwork through the built-in wireless earphones.
Designers: Sungwon Jang, Jiyoung Lee, Prof. Hwang Kim and Prof. Young-Woo Park
Detail Description
MoMo aims for an environment in which visitors can fully enjoy the exhibition. The form and usability of the previous audio docent product made visitors difficult to concentrate on the exhibition due to the complicated usage experiences. MoMo provides an expanded exhibition experience based on modern form and simple usability, breaking away from the traditional complex audio guide device experience. There are three main features of MoMo.
Intuitive usability: When the user holding and wearing MoMo enters a certain distance from the artwork, s/he can directly listen to the description of the artwork by clicking the round button placed at the center of the MoMo device. Through this intuitive interaction, the visitor can hear descriptions of artworks whenever they want and focus on the exhibition.
Simplified design: MoMo maximizes usability with a single button and wireless earphones. Previously, the earphones got entangled in the audio docent and numerous buttons left an unpleasant experience. We reduced unnecessary interfaces and tried to provide the audio-guide experience with a single button and built-in wireless earphone design. Easy control will provide a new experience for all ages of visitors to the exhibition.
Efficient charging and management system: MoMo dock station designed as a wall-frame type form is effective for placing and managing multiple audio-guide devices. When the user inserts his/her audio guide devices onto the frame, it charges the device while playing as their storage role. MoMo dock station can be easily removed and used by anyone, and it can be used continuously without a specific administrator. The modern square frame also shaped harmoniously with the exhibition context.