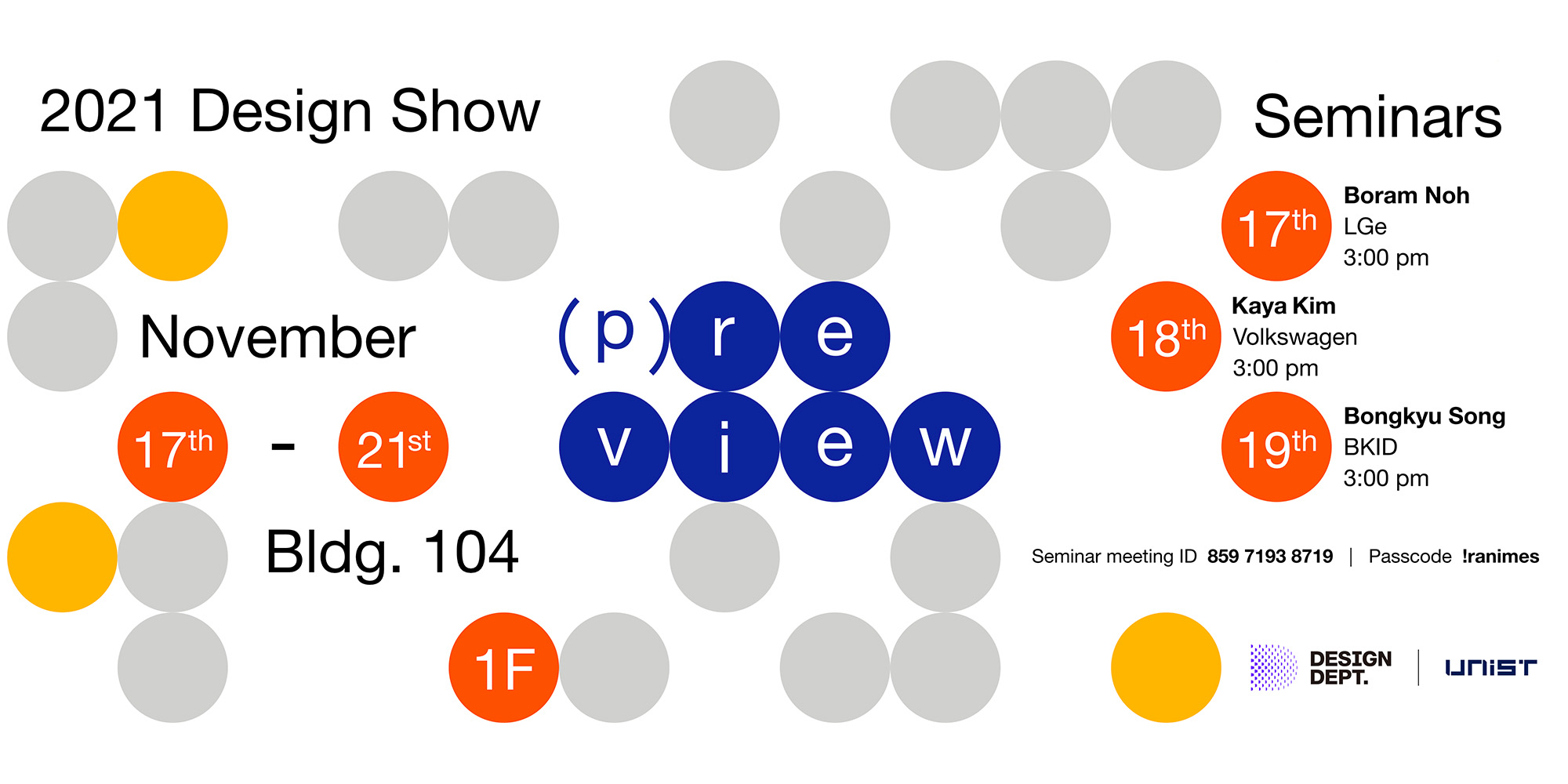 디자인쇼 유니스트 2021
여러분을 Design Show UNIST 2021: (p)review에 초대합니다!
전시
9명의 디자인학과 학부생들이 제품과 서비스를 전시합니다.
장소 유니스트 104동 1층 디자인 쇼룸
일시 11/17 (수) – 11/21(일) 10am-6pm KST (주말 포함)
⚠️코로나 사태로 인해 전시 오프닝 행사 등은 없으나, 주말을 전시기간에 포함시켜 방문이 쉽도록 배려했습니다. 전시는 해설자가 없는 언택트로 진행되며, 전시장 입장 시 발열 체크 및 명단 작성 등의 방역 수칙을 준수할 예정입니다. 학생들에겐 학업의 끝이자 새로운 변화를 알리는 전환점인 본 졸업전시를 귀하께서 방문해 주셔서 축하해주시면 정말 감사하겠습니다.
환영합니다!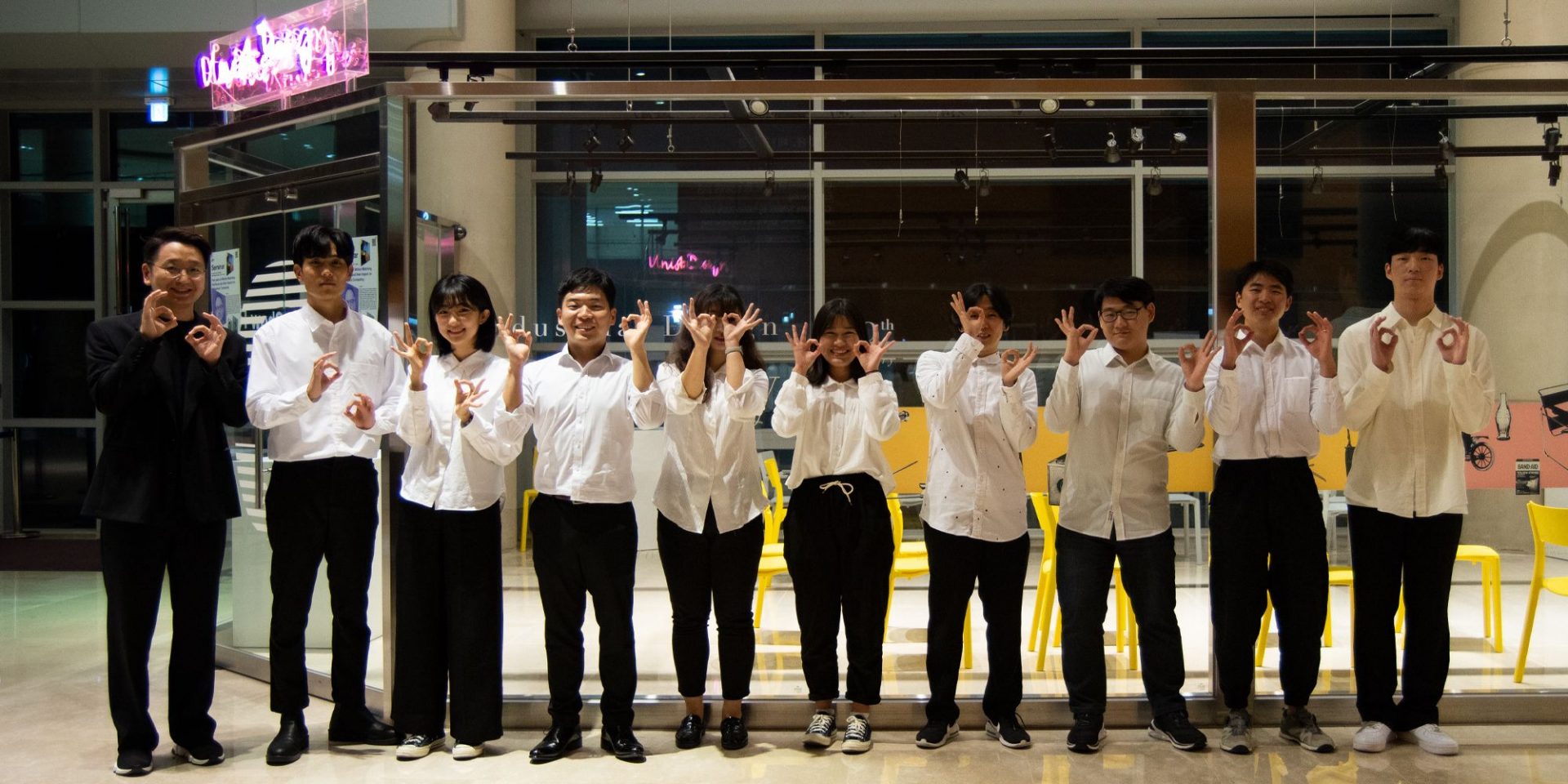 세미나
졸업 전시를 축하하기 위해 3명의 디자이너 연사분들이 온라인으로 세미나를 엽니다. 다음 링크를 통해 Zoom으로 세미나에 참여하세요: https://bit.ly/3bBf8iv
11월 17일 (수) 오후 3시
노보람
Senior Design Researcher at LG 전자 선임디자이너
Career-finding as an Industrial designer from UNIST
In this talk, I share some tips that I learned while preparing for a job based on my major at UNIST. These include what searching keywords are related to the design job market, where the design process you learned can fit the company's product development process, and how to communicate your strength as a problem-solver to give a good impression to the interviewers.
11월 18일 (목) 오후 3시
김소현
Lead Design of Software Innovation Center at Volkswagen AG
Design as an Algorithm not as a Feature
The automobile industry is undergoing disruptive changes induced by the advent and adoption of IT technologies, such as A.I. and big-data driven innovations. In this talk, Kaya Kim, the Lead Designer of Software Innovation Center at Volkswagen will talk about the role of design, its struggles and opportunities reflecting upon her recent projects in Volkswagen.
11월 19일 (금) 오후 3시
송봉규
Founder / Design Director of BKID
What is subject of design?
BKID is an industrial design studio with a wide range of spectrum – from tiny screws to robotics with six concurrently moving axes. This talk will be about the ways in which we design various experiences at the verges between technology and culture, material and system and objects and branding.