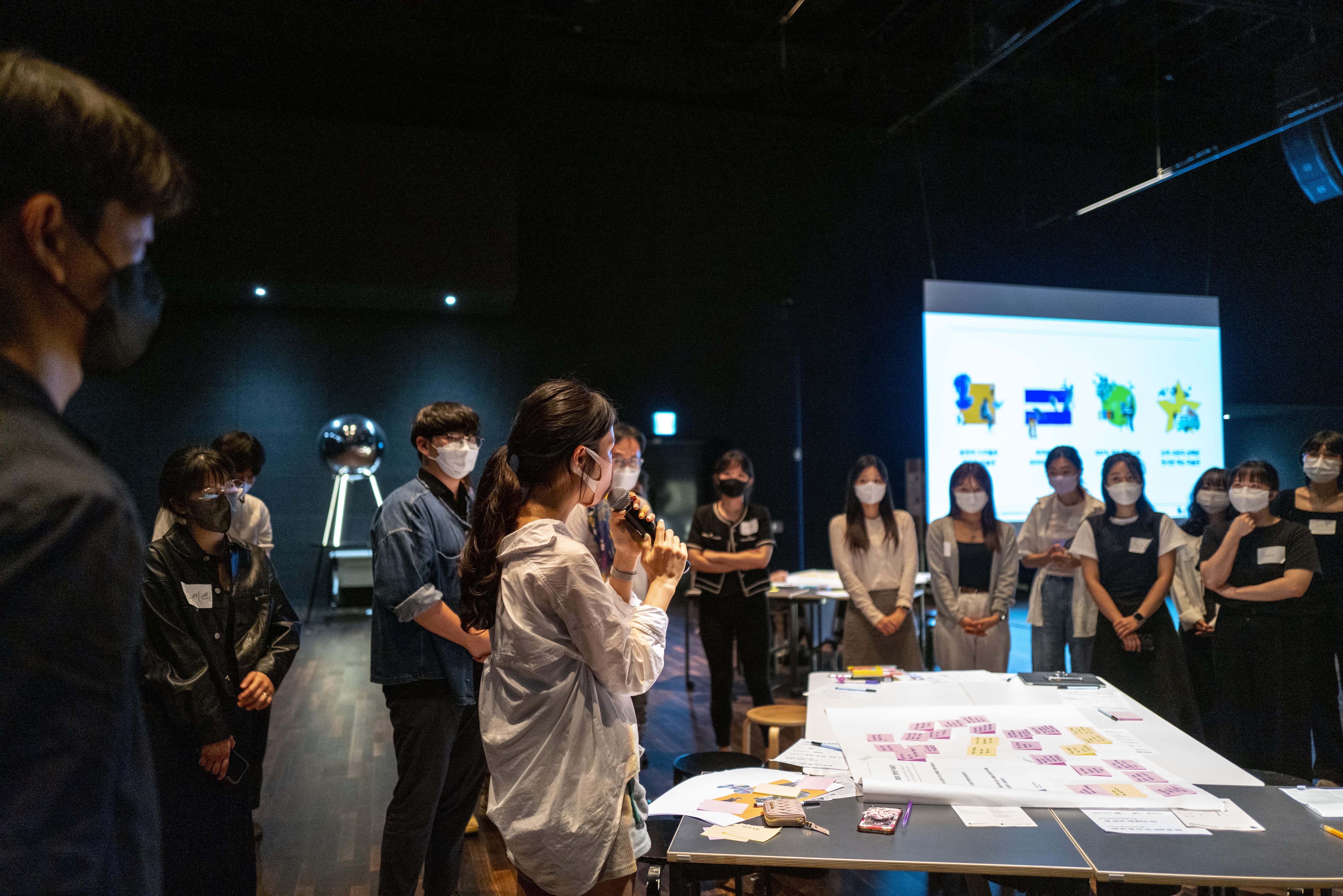 A carbon-neutral art museum through speculation with future citizens
–
When 22.08.09.(Tue) – 22.11.23.(Wed)
Where Museum of Modern and Contemporary Art (MMCA), Seoul, Korea
Directed by Seungho Park-Lee
The Museum-Carbon-Project of the Museum of Modern and Contemporary Art, Seoul, Korea (MMCA hereinafter) aimed at addressing the adversarial impact of the museum's activities on climate change through a series of multidisciplinary events from August to November 2022.
New Design Studio got involved as one of 15 participating teams and worked out a series of workshops to help MMCA become carbon-neutral involving its constituents — citizens. Entitled as Carbon Neutral MMCA Imagined by Citizens (시민이 상상하는 국립현대미술관의 탄소중립 in Korean), the workshops engaged 164 people from all walks of life, along with 10 museum staff and 4 museum foundation employees. The project as a whole started in March and finished in November with the workshops taking place between August and November.
New Design Studio shares their experience and artifacts they created to inspire other designers, artists, curators, and public servants alike working to make our society a bit more sustainable. The three posts are as follows: the first post is an overall introduction to the project, the second will show how we created the props used in our workshops, and the final one will be about our policy suggestions for MMCA's carbon neutrality transition.
Medium Post link
Part 2. Designed artifacts to help imagine the carbon-neutral future of the National Museum of Modern and Contemporary Art, Korea (EN | KR)