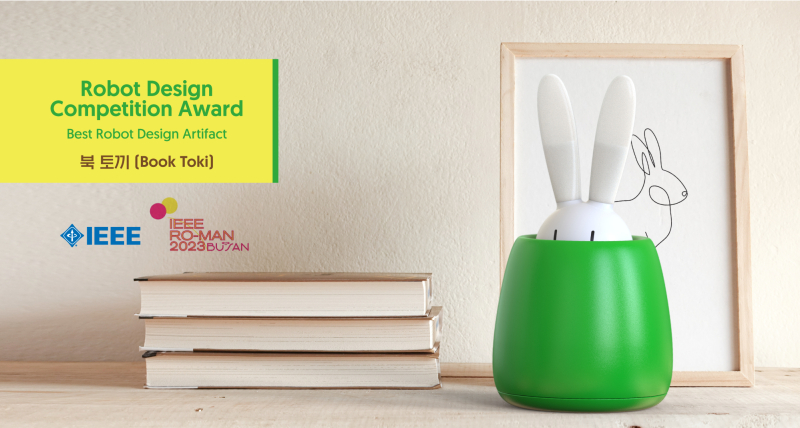 Book Rabbit wins Robot Design Competition
IEEE RO-MAN 2023 Robot Design Competition
Professor Hui-Sung Lee's team from the Department of Design at UNIST won the Robot Design Competition. This competition is an event prepared as a side event of the 'IEEE International Conference on Robot-Human Mutual Communication (IEEE RO-MAN 2023).
Professor Hui-Sung Lee's team won the championship with their 'Book Toki' robot design. Book Rabbit is an interactive robot designed to get children aged 5 to 8 who are just starting to read books interested in reading. The longer a child reads aloud, the more the robot's rabbit ears become prickly. The idea is to encourage children to gradually increase their reading time.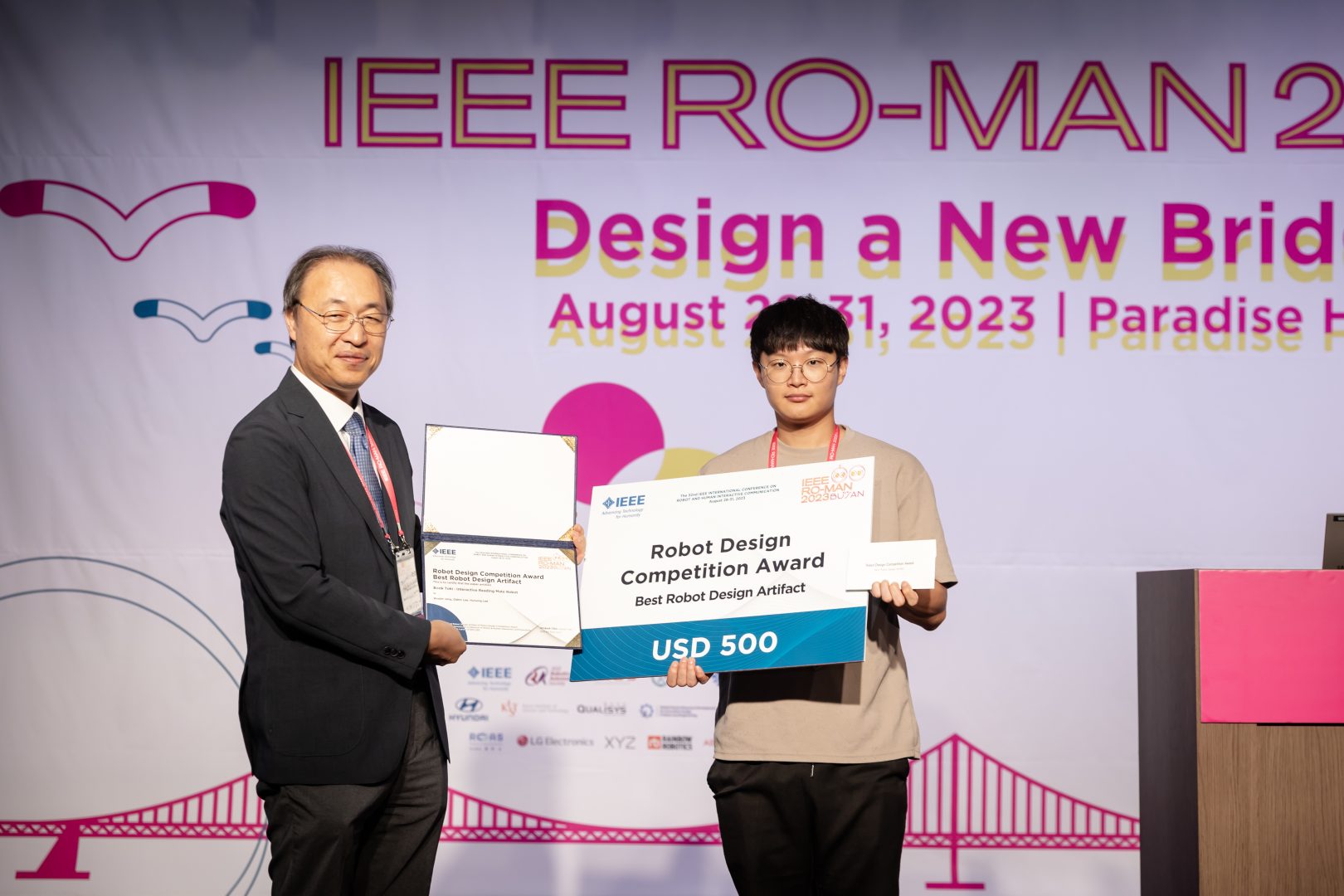 The Book Rabbit robot was designed and produced by researcher Lee Da-bin and student Jang Woo-in of Professor Hui-sung Lee's team. Participating students said, "We designed the product by paying attention to the noise generated when the ears move so as not to interfere with reading," and added, "I hope that children can develop good reading habits and become interested in reading."
Meanwhile, the 'IEEE International Society for Robot-Human Mutual Communication (IEEE RO-MAN 2023)' was organized by the International Society of Electrical and Electronics Engineers Robot Automation Committee (IEEE RAS), the Robotics Society of Japan (RSJ), and the Korean Society of Robotics (KROS) in August. It was held at the Paradise Hotel in Busan for four days from the 28th to the 31st.