Environment
Hands-on Environment, Immersive Learning
We are design-doers, as much as design-thinkers. We train the next generation of designers and design researchers to be change-makers by carrying out design and research projects that make a real-world impact. We observe, analyze, draw, build, test, and apply, though not in this precise order.
↘ Check out our outcome made from our environment here.
10F
Home Lab
Bldg.104 Rm.1004B
Cozy home-like interior Home Lab is on the 10th floor. We do user studies like co-design workshops, focus groups, and interviews.
TD Room (Transdisciplinary Room)
Bldg.104 Rm.1005
TD room is a multi-purpose space. Here, we have space for many people to gather around and separated spaces called 'cells' where small groups of people can sit. We are filling TD room with seminars, workshops, exhibitions, team meetings, individual works, and so on. Oh, there are also a photo booth and design library in TD room.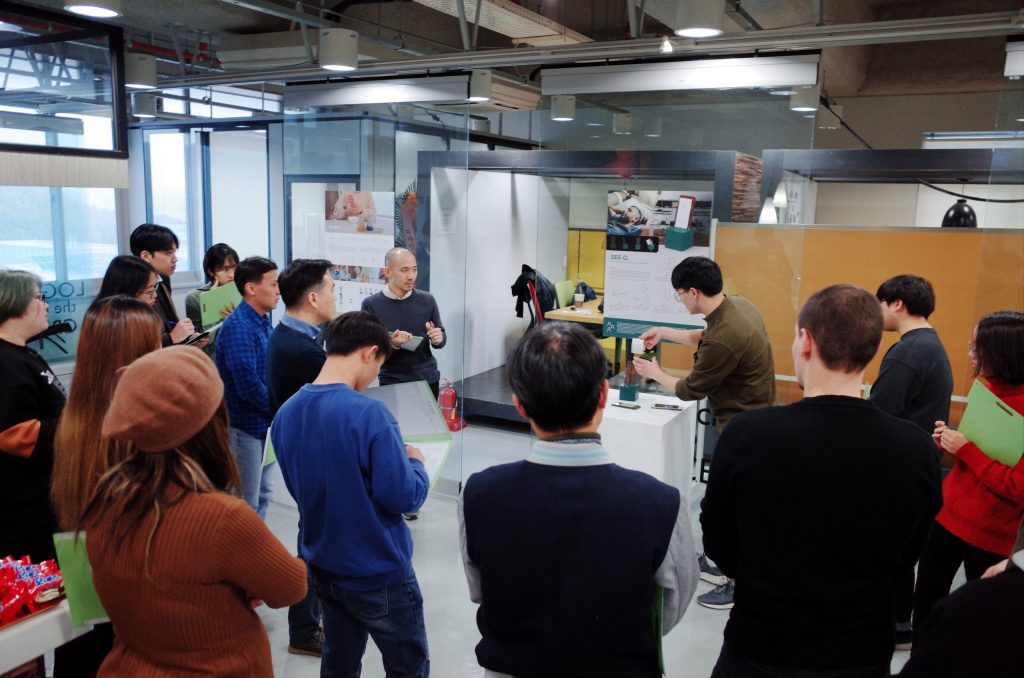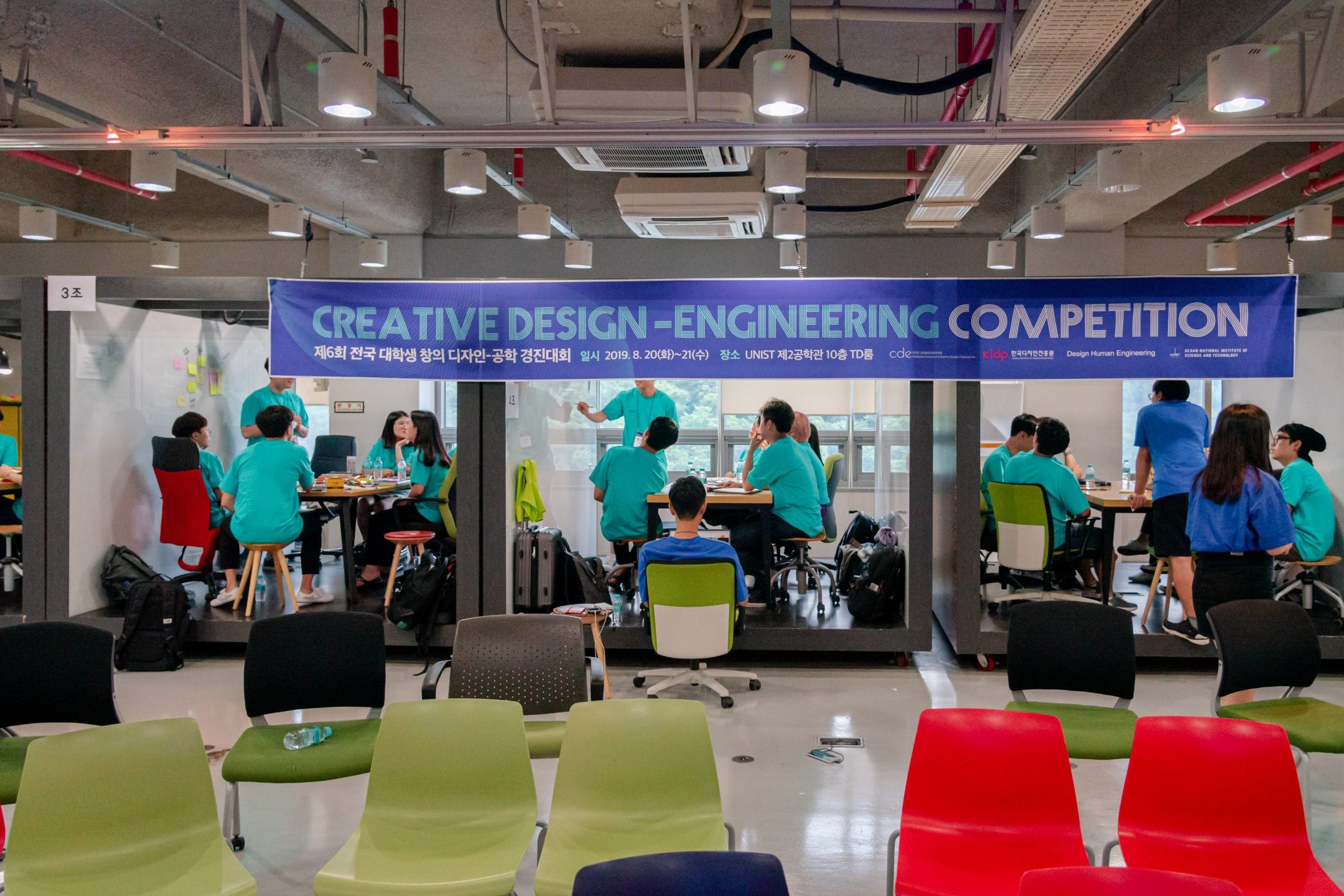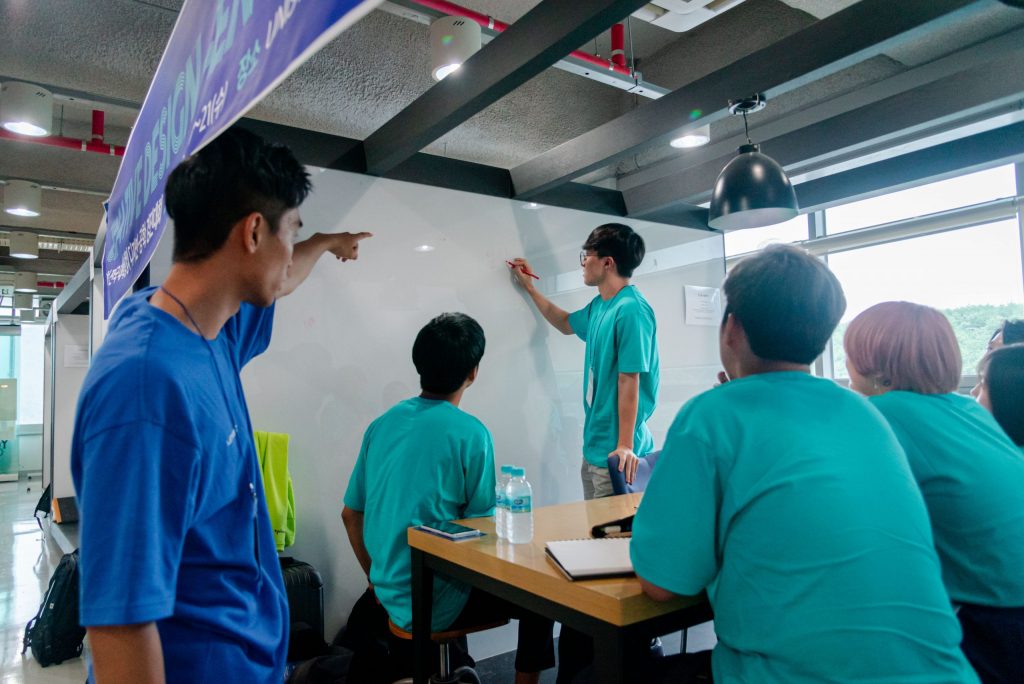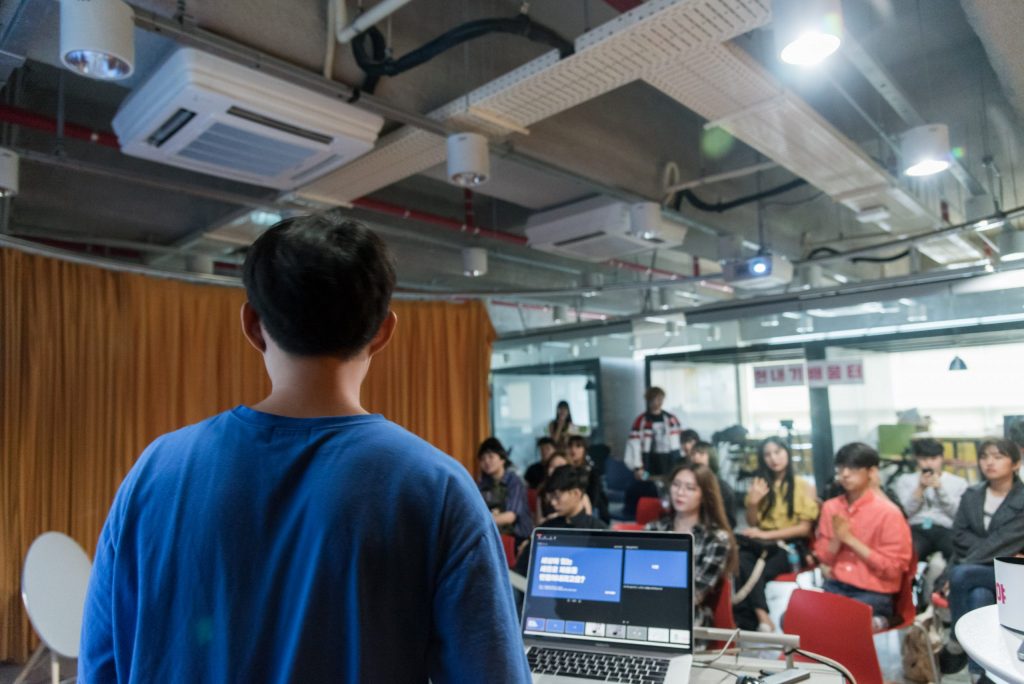 Photo Booth
Bldg.104 Rm.1005
Photo Booth is located inside TD room. There are two soft lights, white background sheet, stand for the product to be placed for creating awesome photos and videos.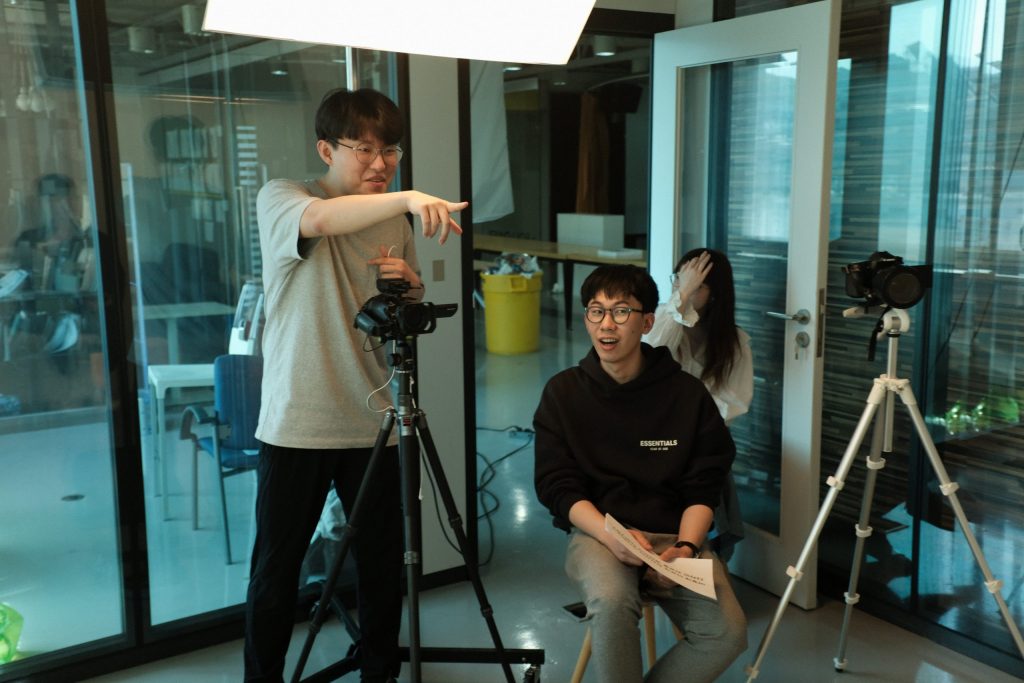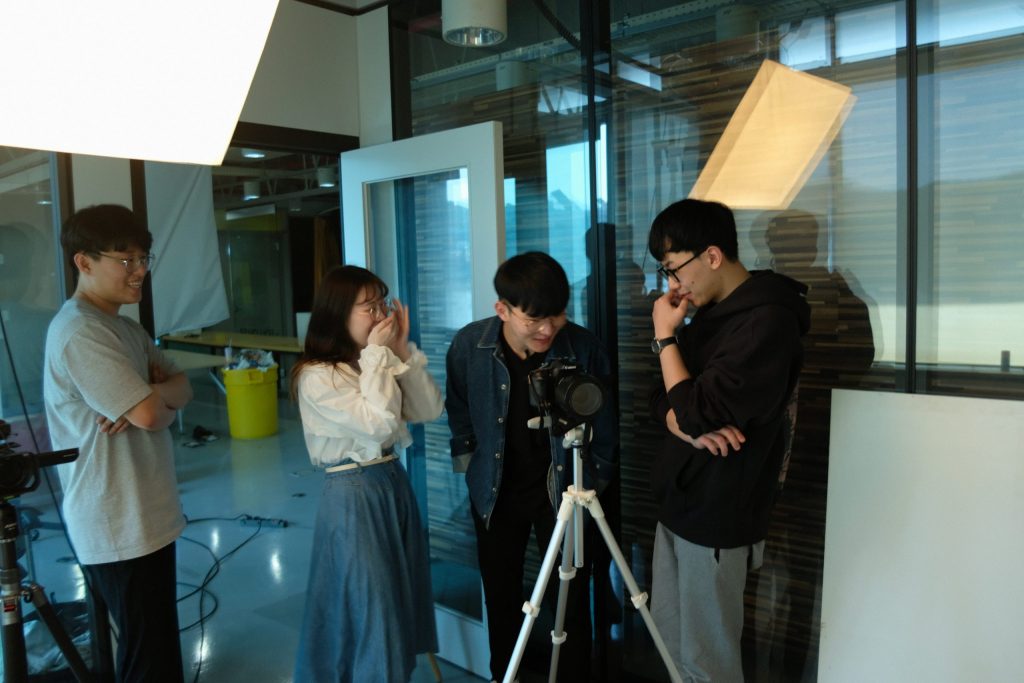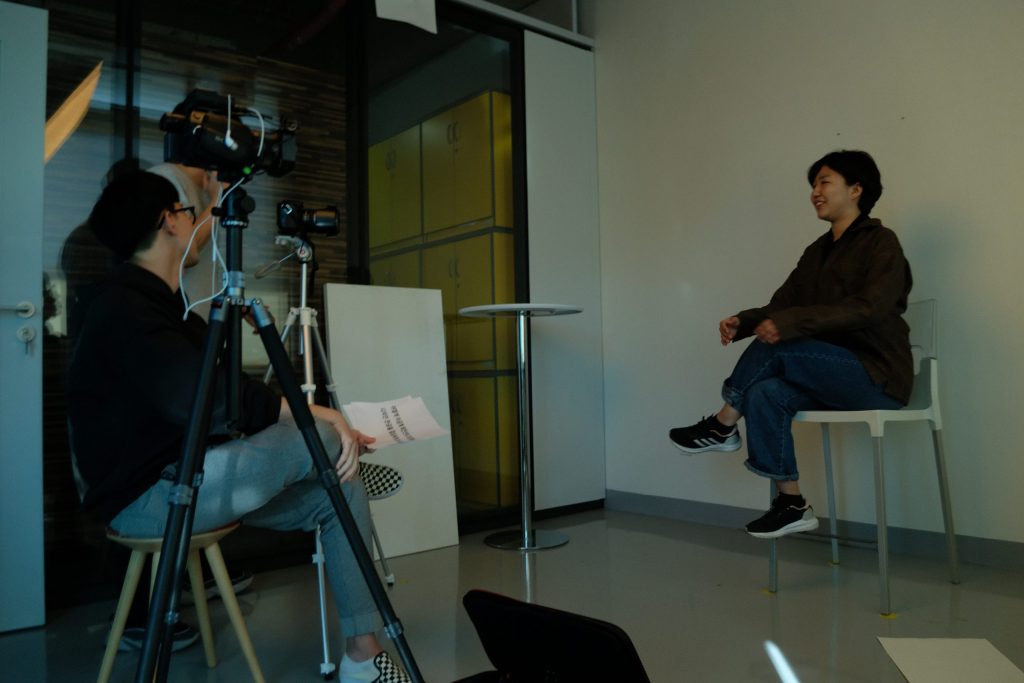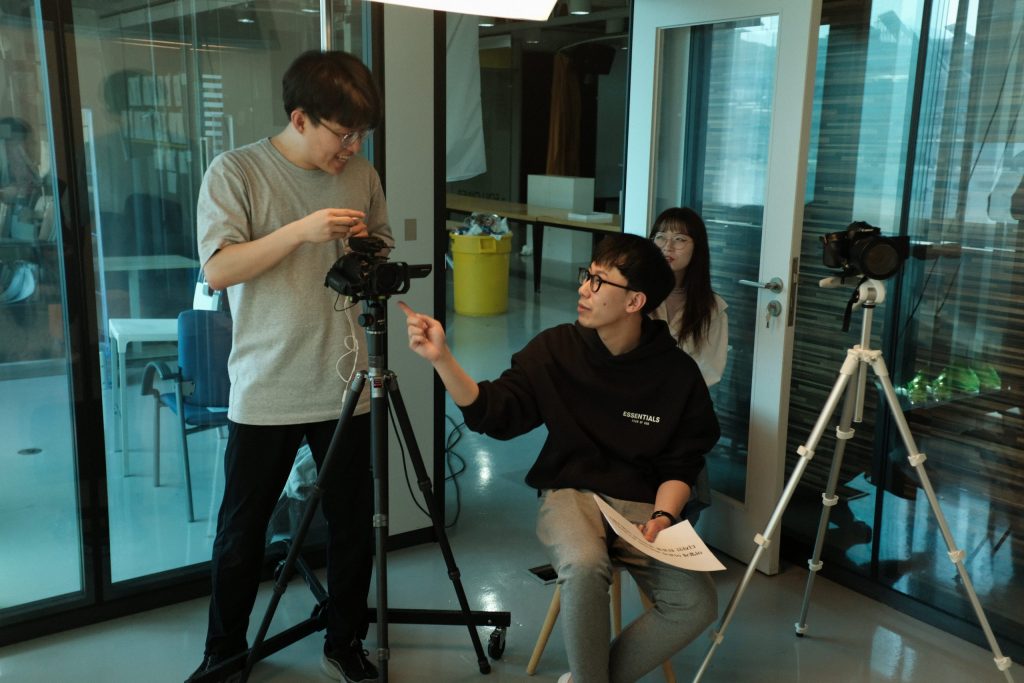 Design Library
Bldg.104 Rm.1005
There are a bunch of great design-related books at Design Library. We gain knowledge as well as get inspiration from reading books there. Moreover, this place is suitable for having meetings.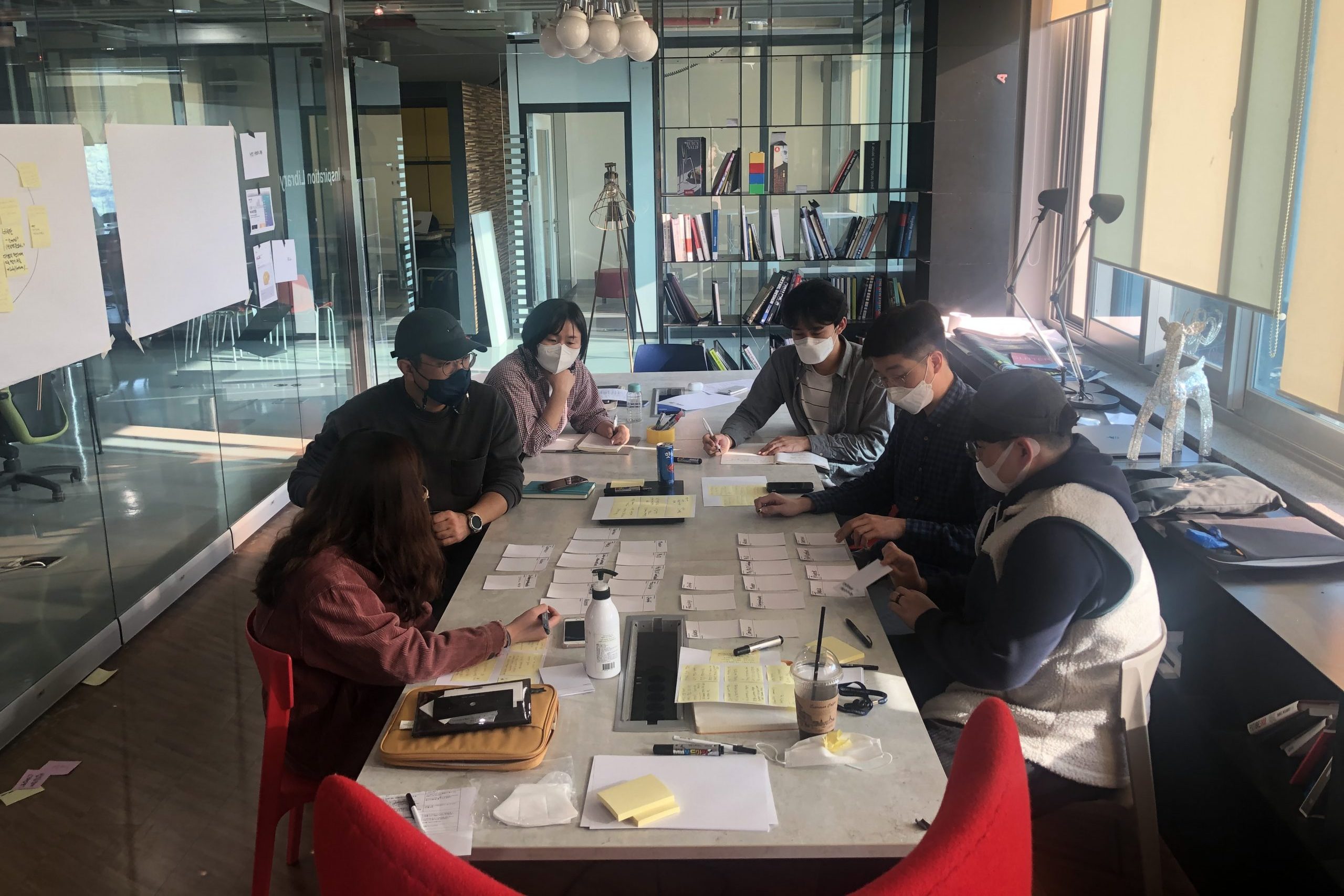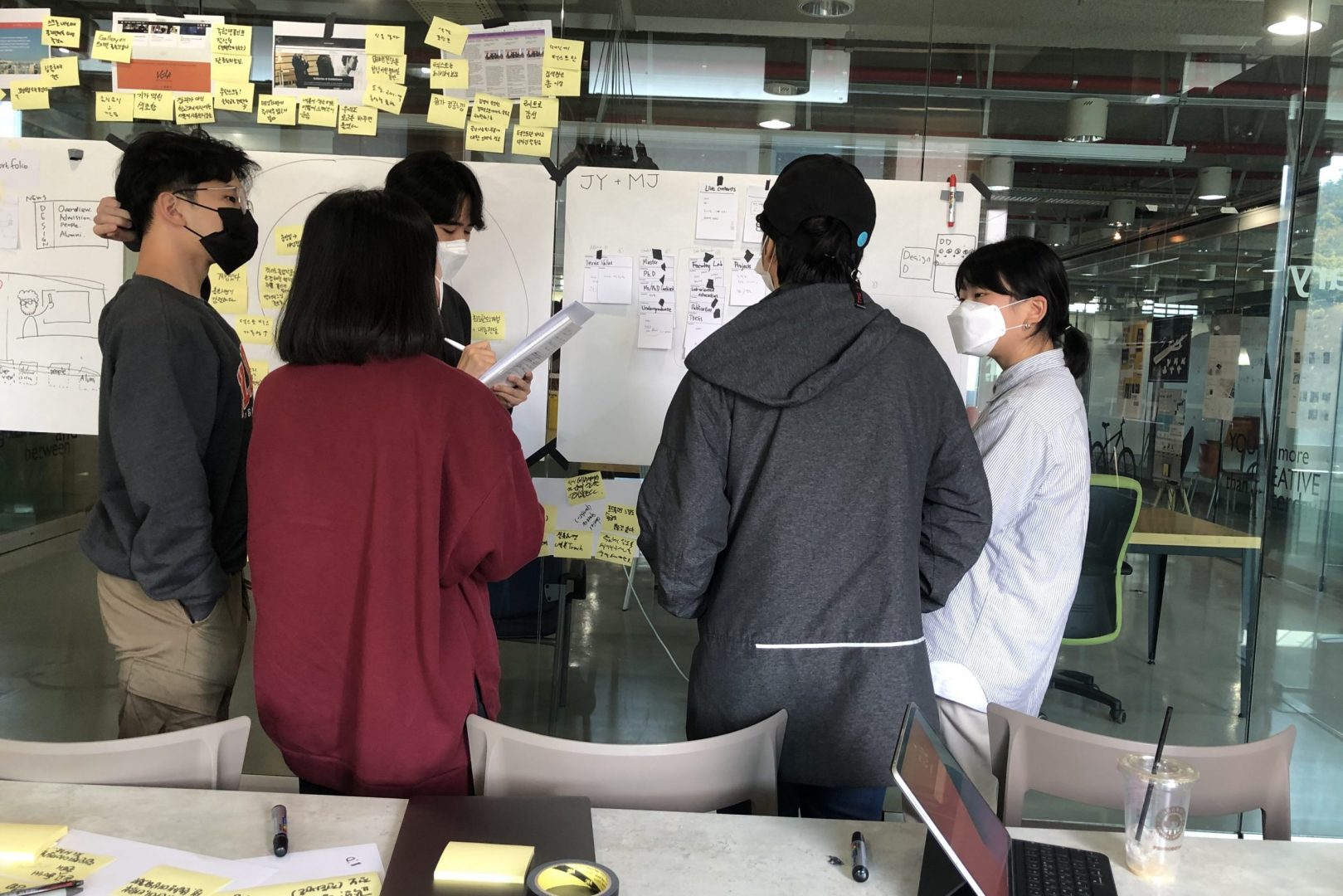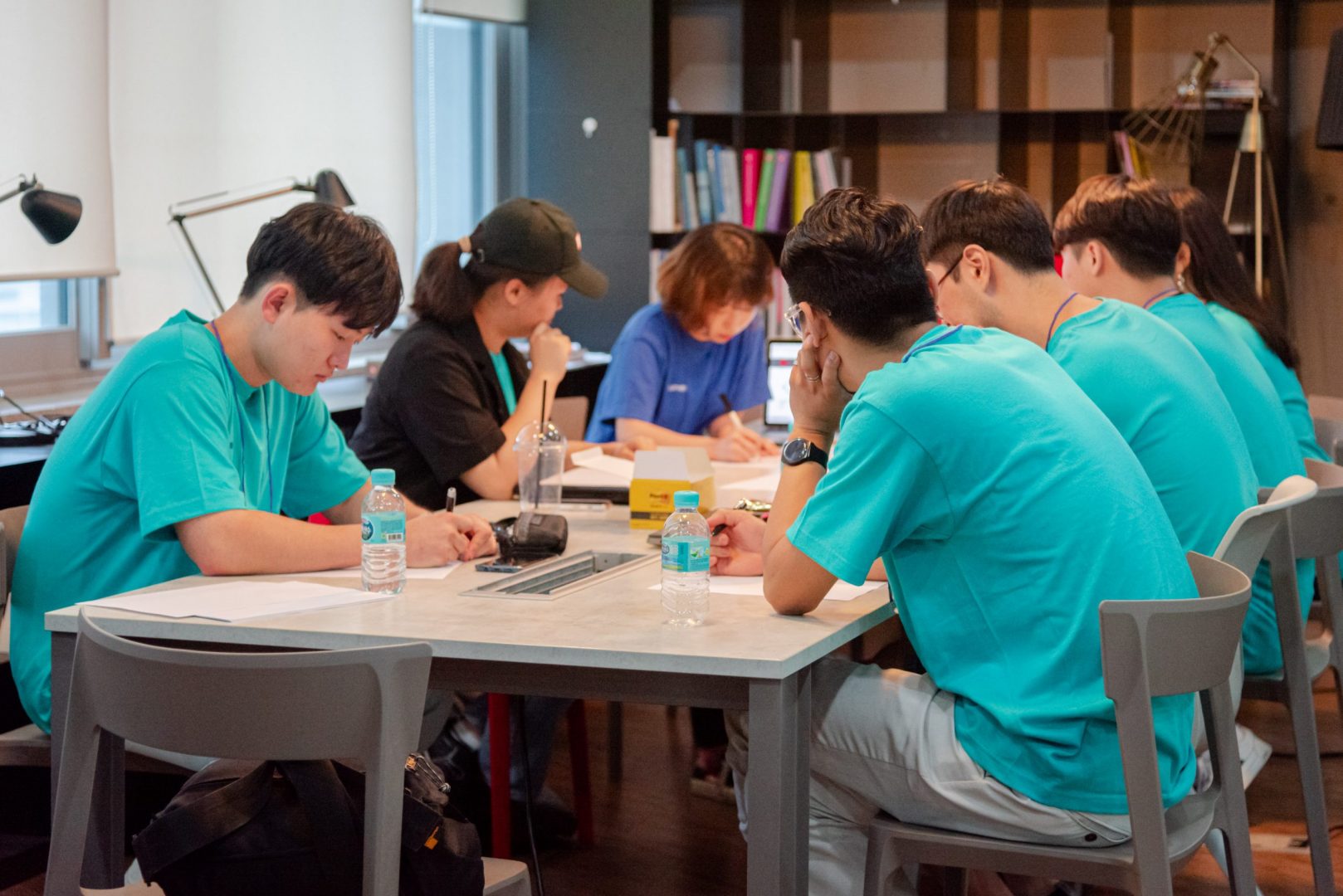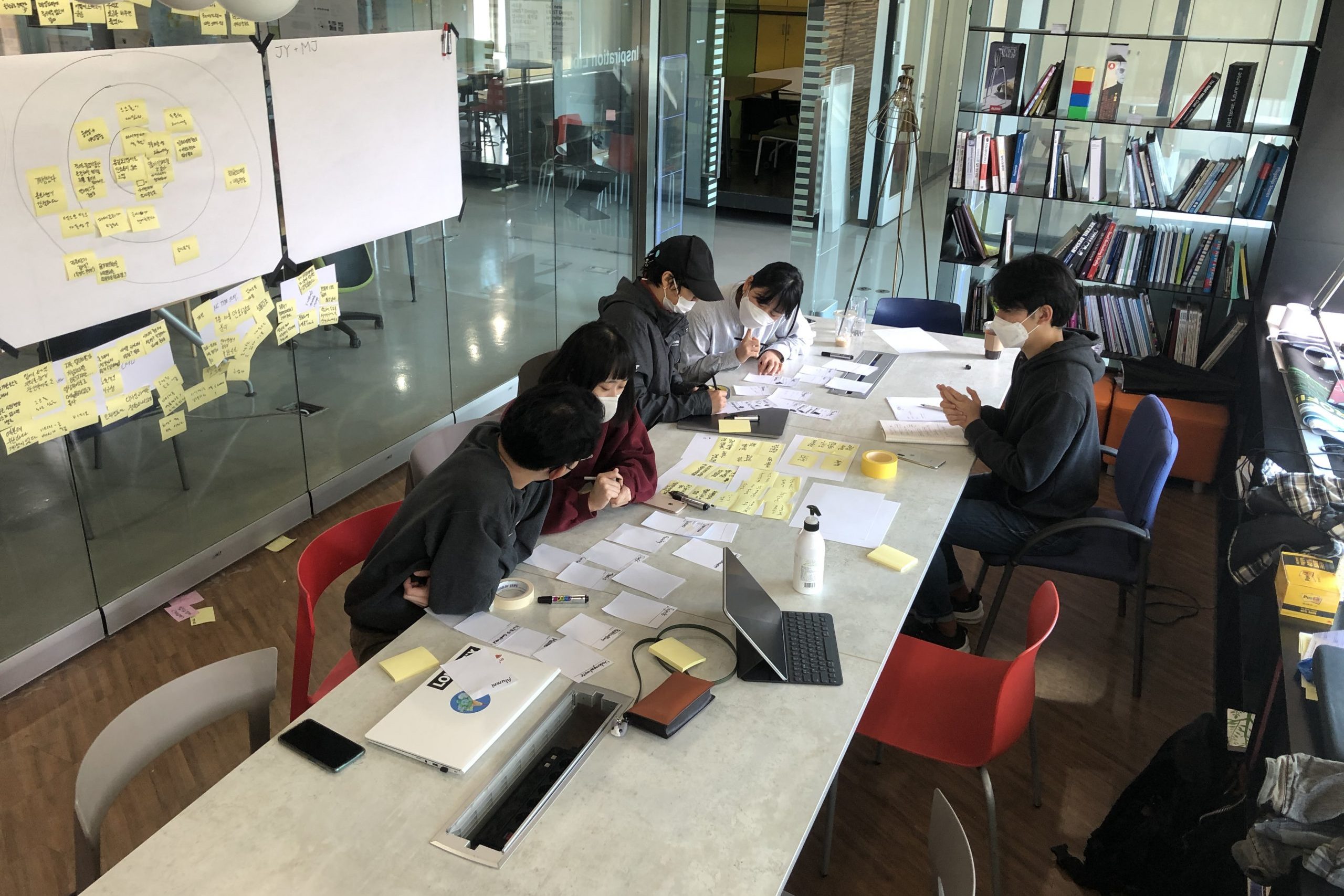 CAD Room
Bldg.104 Rm.1007
A lot of Wacom Cintiq and high-performance workstations are ready for use in CAD room. These are more than enough to handle works ranging from digital drawing to 3D modeling.
Interaction room is located where a lot of people walk by on 10th floor. We take a rest from hard work or have some conversations.
9F
Workshop is where we create prototypes. There are 3D printers, CNC machine, laser cutter, spray booth and so on. Of course, safety comes first. Here, we can get advice about manufacturing and help with using machines from Mr. Youk, the staff managing Workshop.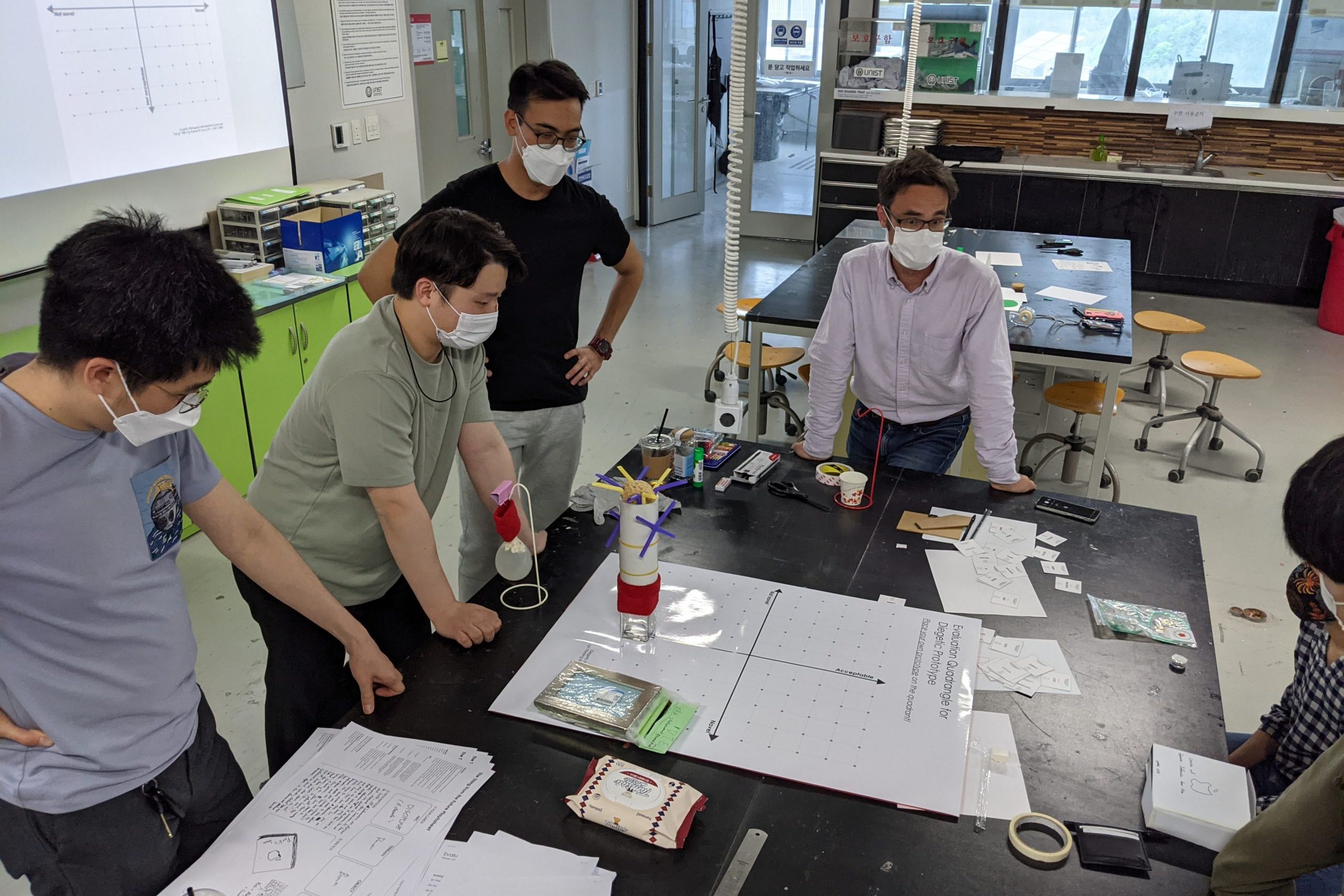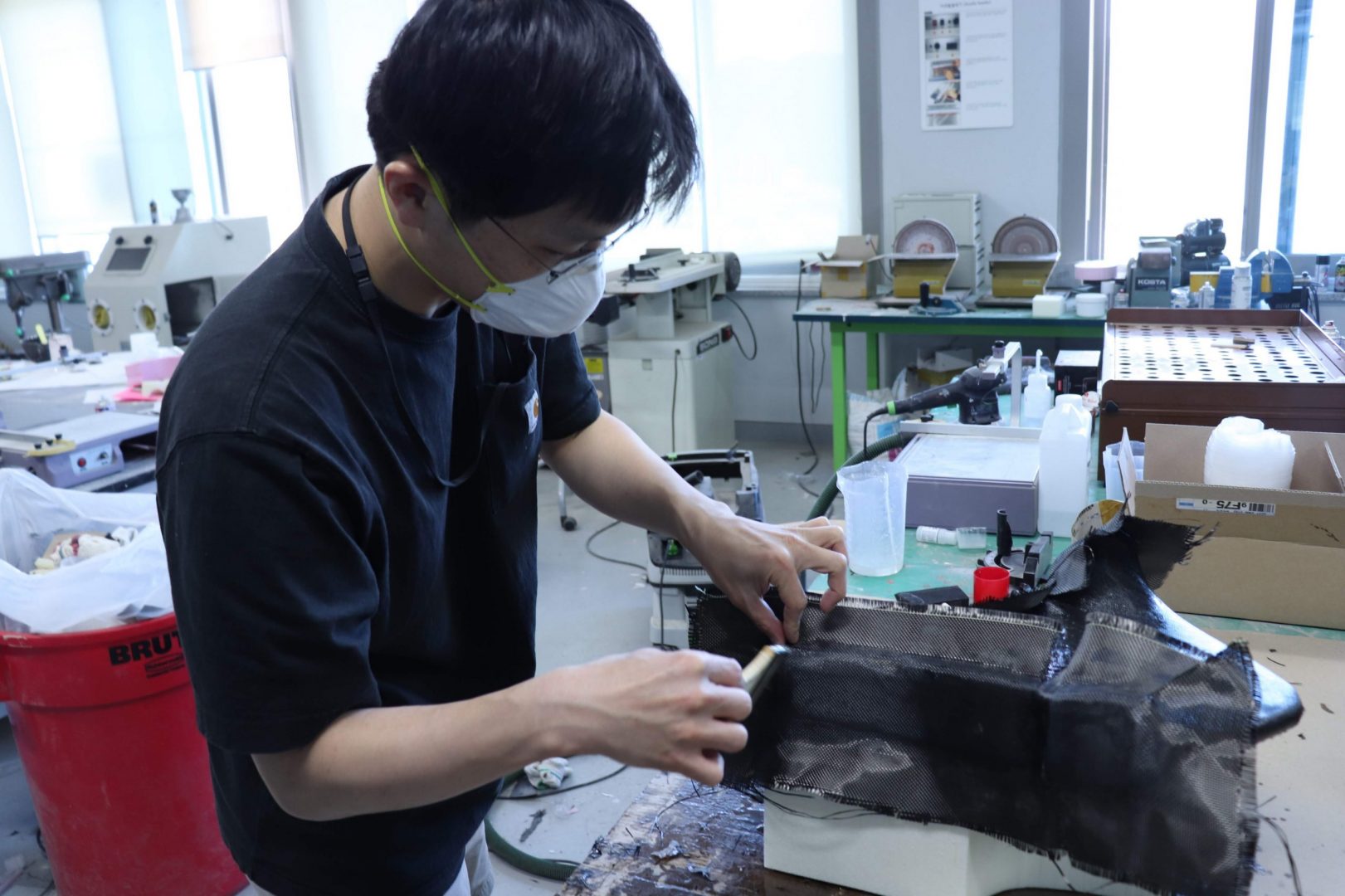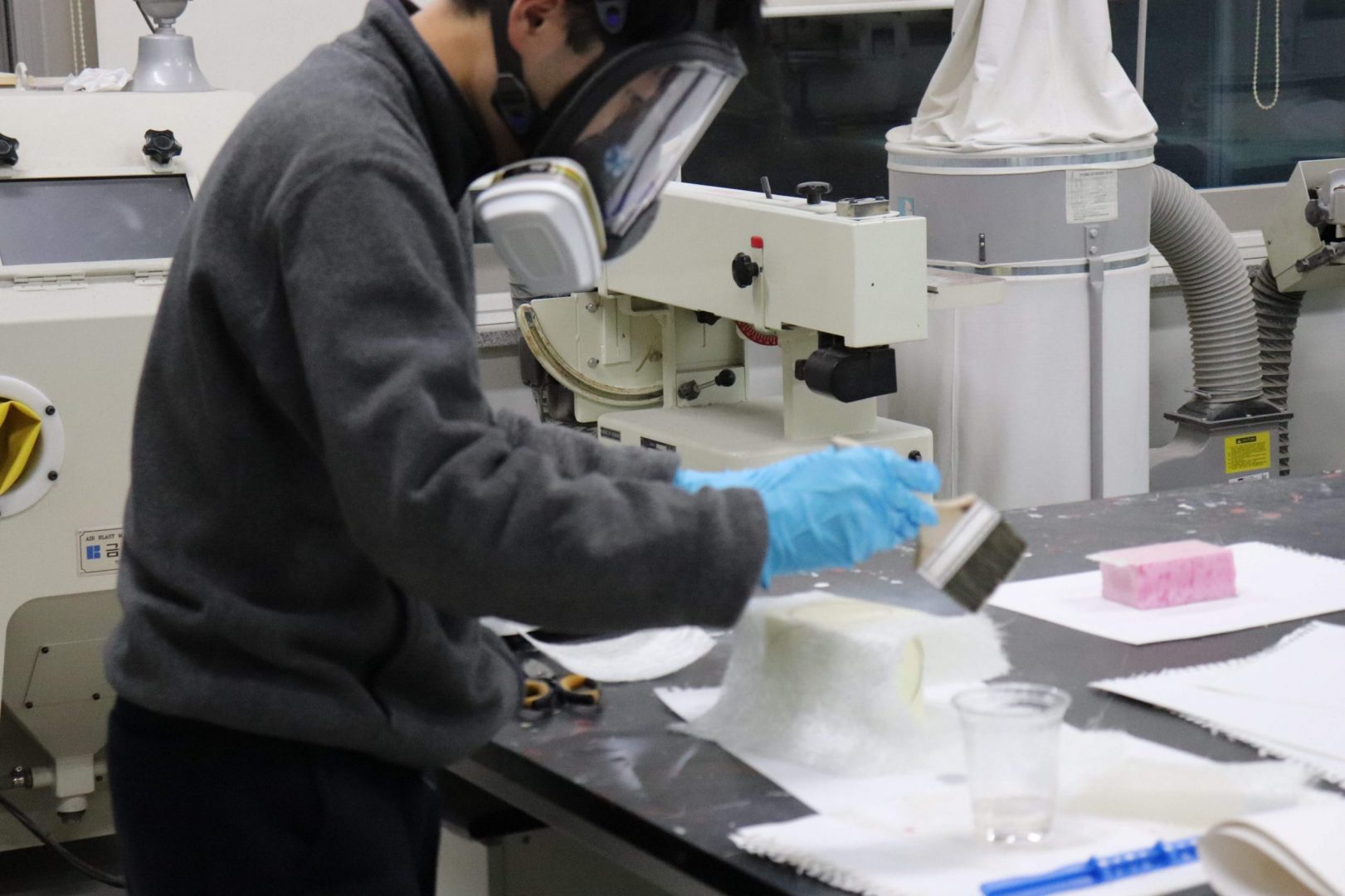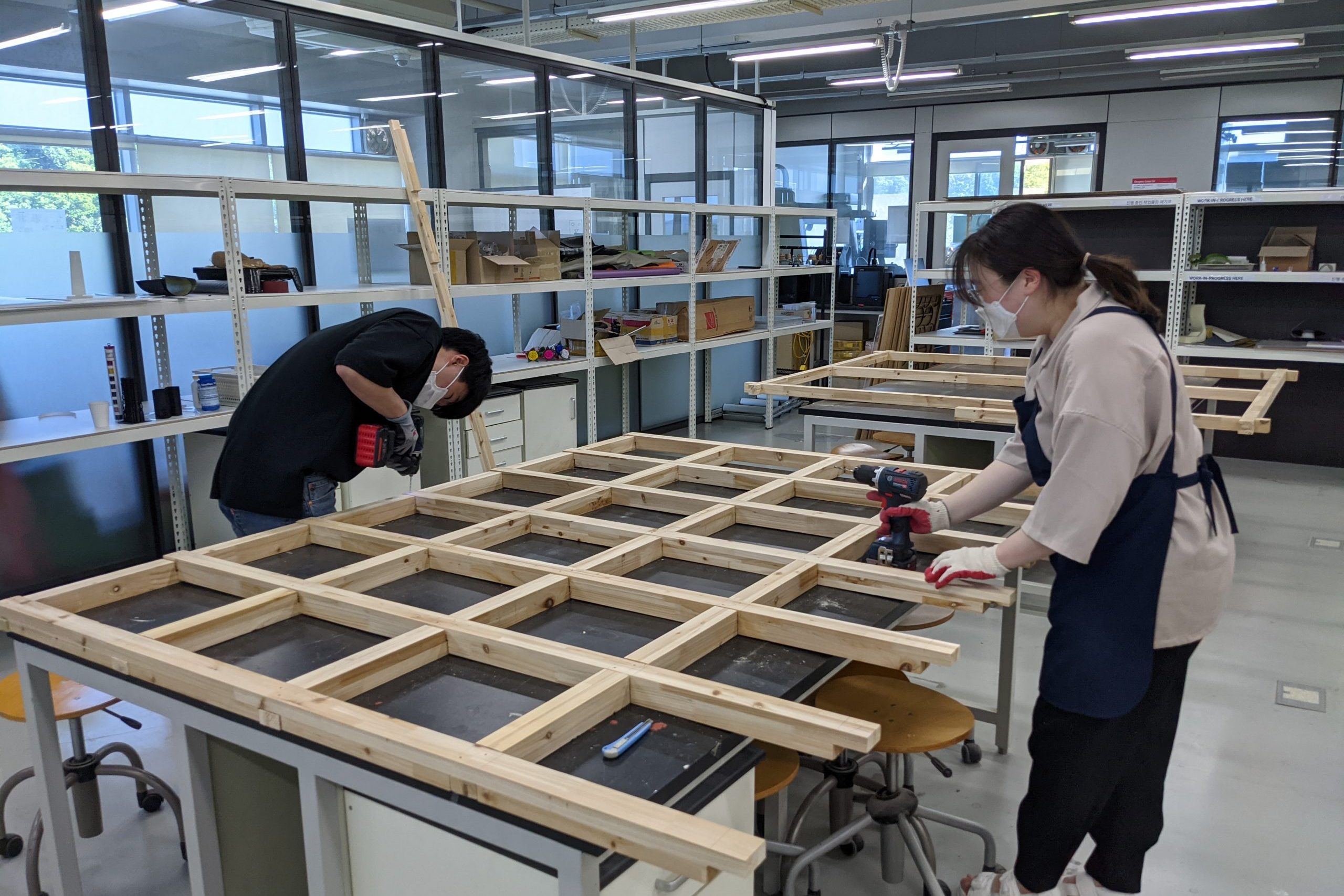 Design Collaboration Room
Design Collaboration Room is where everyone can work in teams or individually on 9th floor. Here, we can touch and feel samples of mechanical and electronic material freely. Oh, there are also recent works from the graduation exhibition.
1F
Design Show Room
Bldg.104 1F
On the 1st floor at Bldg.104, we have interesting events happening all the time. Design Show Room holds seminars, coursework exhibitions as well as graduation exhibition every year-end.