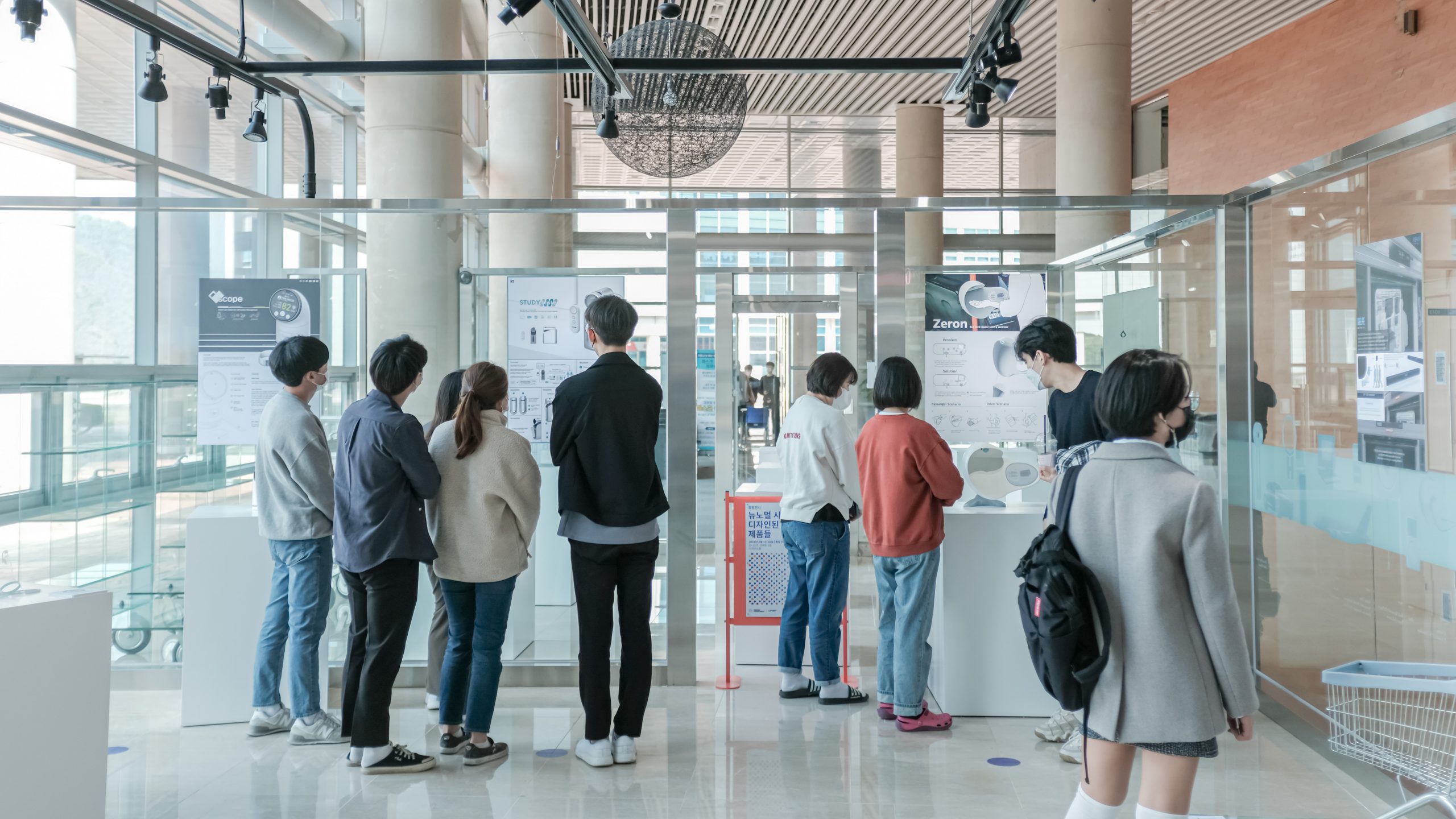 Joint Exhibition: Products Designed for New Normal Era
Date March 15 – 26, 2021
Location Design Showroom, 1F Bldg 104 UNIST Campus
Covid-19 is not a temporary problem: the fact that SARS (2002-2004), MERS (2012-2018) and Covid-19 are just different varieties of the same family means that they are more likely to come back in different forms even if we eventually eradicate Covid-19, as the world is more connected than ever through affordable air travels and urbanisation. The population density is getting higher due to massive urbanisation globally.
"Products Designed for New Normal Era" is a collaboration exhibition between the Industrial Design Department of University of Ulsan and the Department of Design of UNIST to envision what our future lives would be like in near future. From private protection equipments to easier-to-sanitise carts for grocery shopping, this exhibition presents the outcomes from Product Design 1 & 2 courses from University of Ulsan and Product Design 2 course from UNIST.
Through the eyes of students', we may be able to have a peek into our future. This shares how the exhibition ran with four representative works by students from both Ulsan University and UNIST.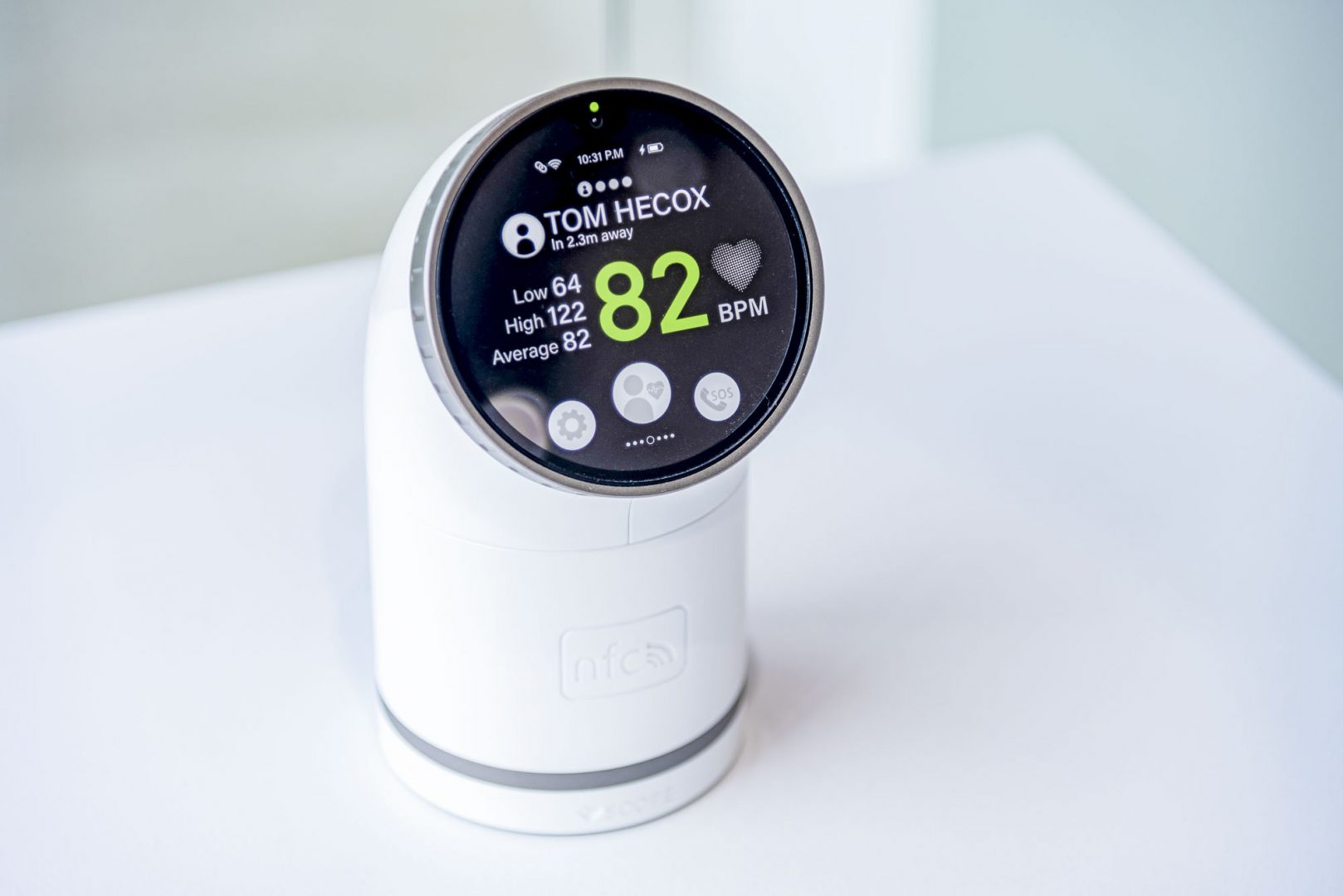 The picture above shows an IoT device that makes it easier for those that are under quarantine. With a wrist band supplied, reporting to the authority can be automatically done, and asking for medical advices can be done through video call.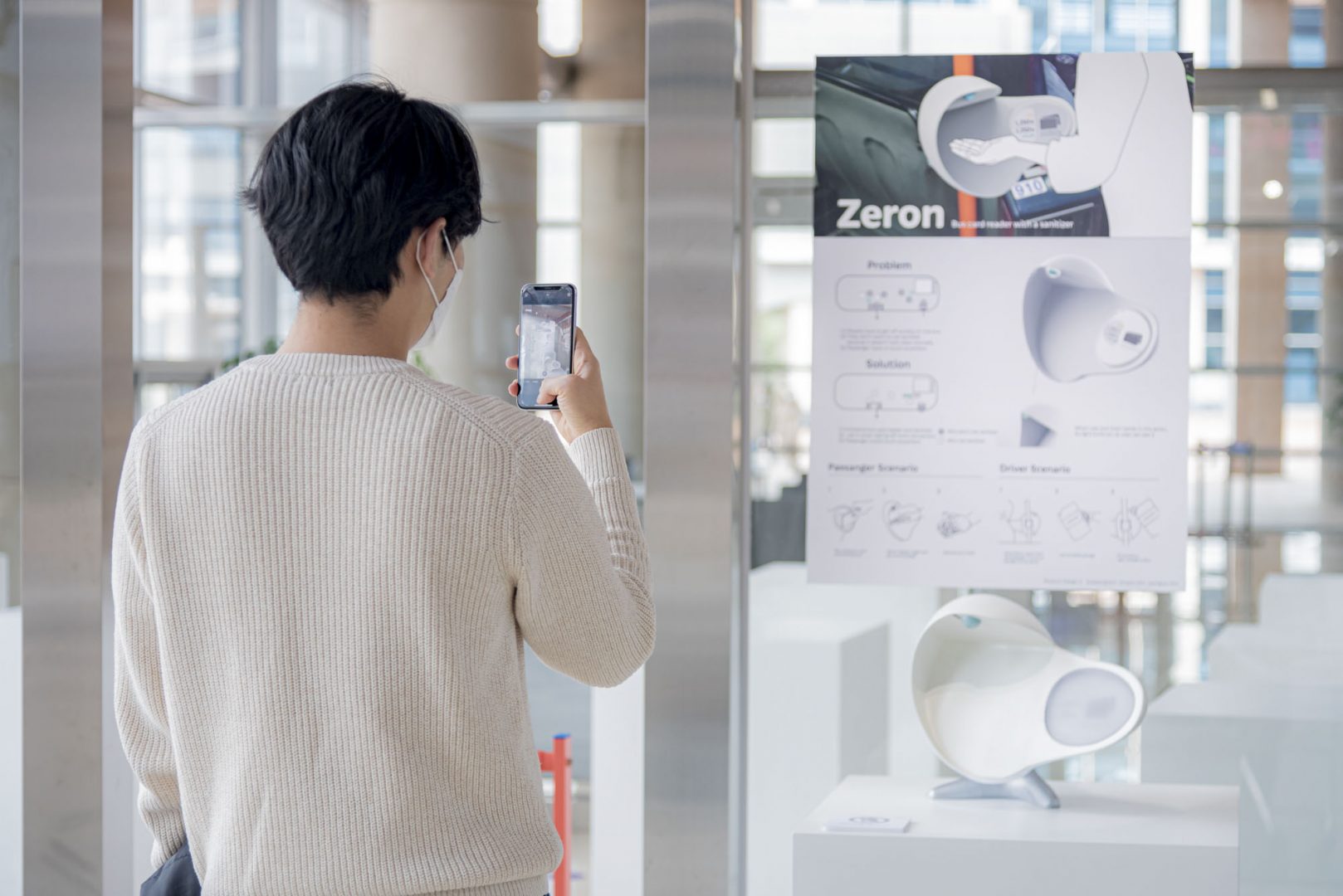 Zeron is a new type of payment card reader on buses with a hand sanitizer. Boarding a bus, passengers can use their other hand to receive hand sanitizer gel. This new type of payment card reader thereby may remove the chance for contact infection in the bus dramatically.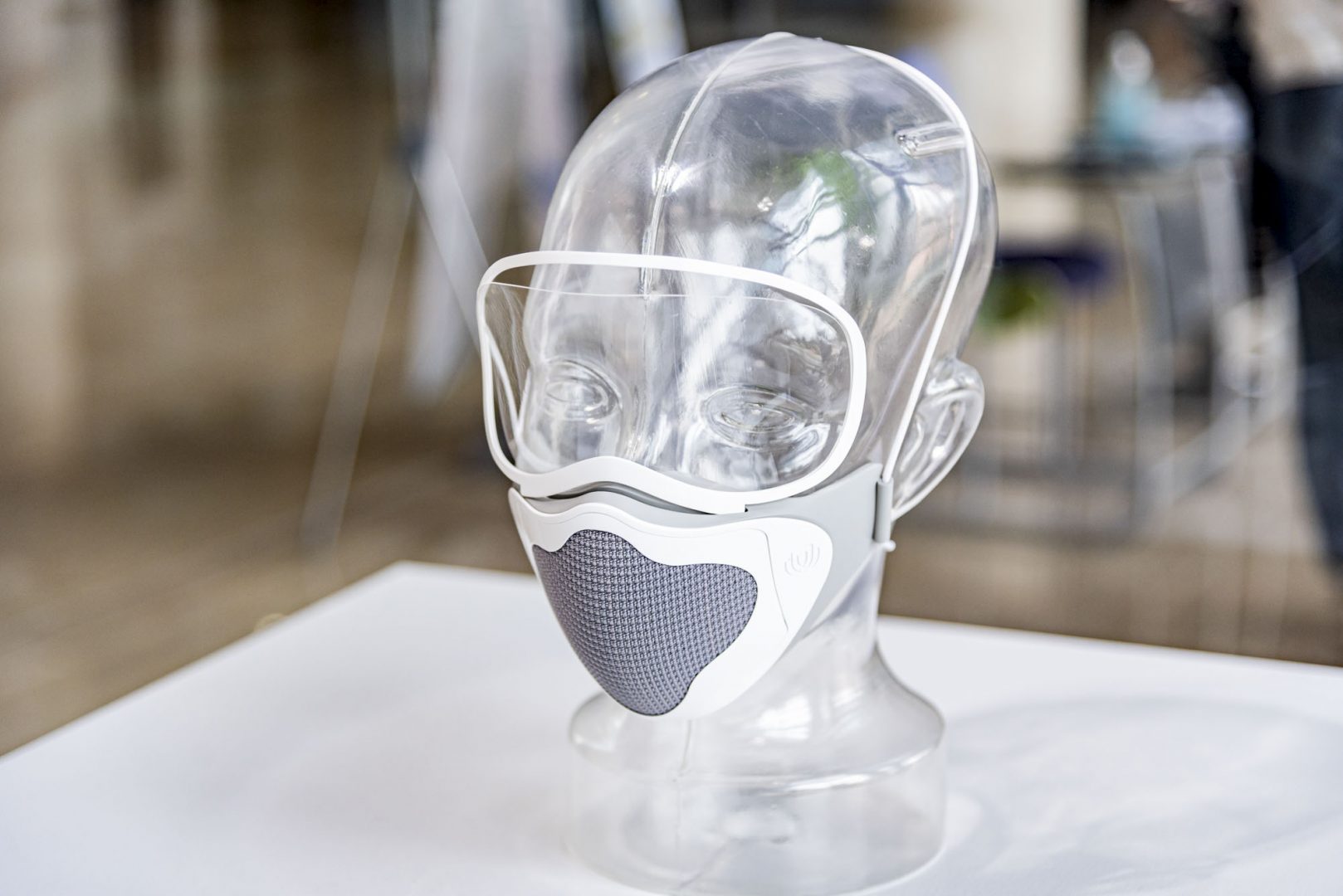 Those that care for infected patients are ironically at the highest risk of infection. Half Face Sheid Mask above is an advance personal protection equipment for healthcare workers.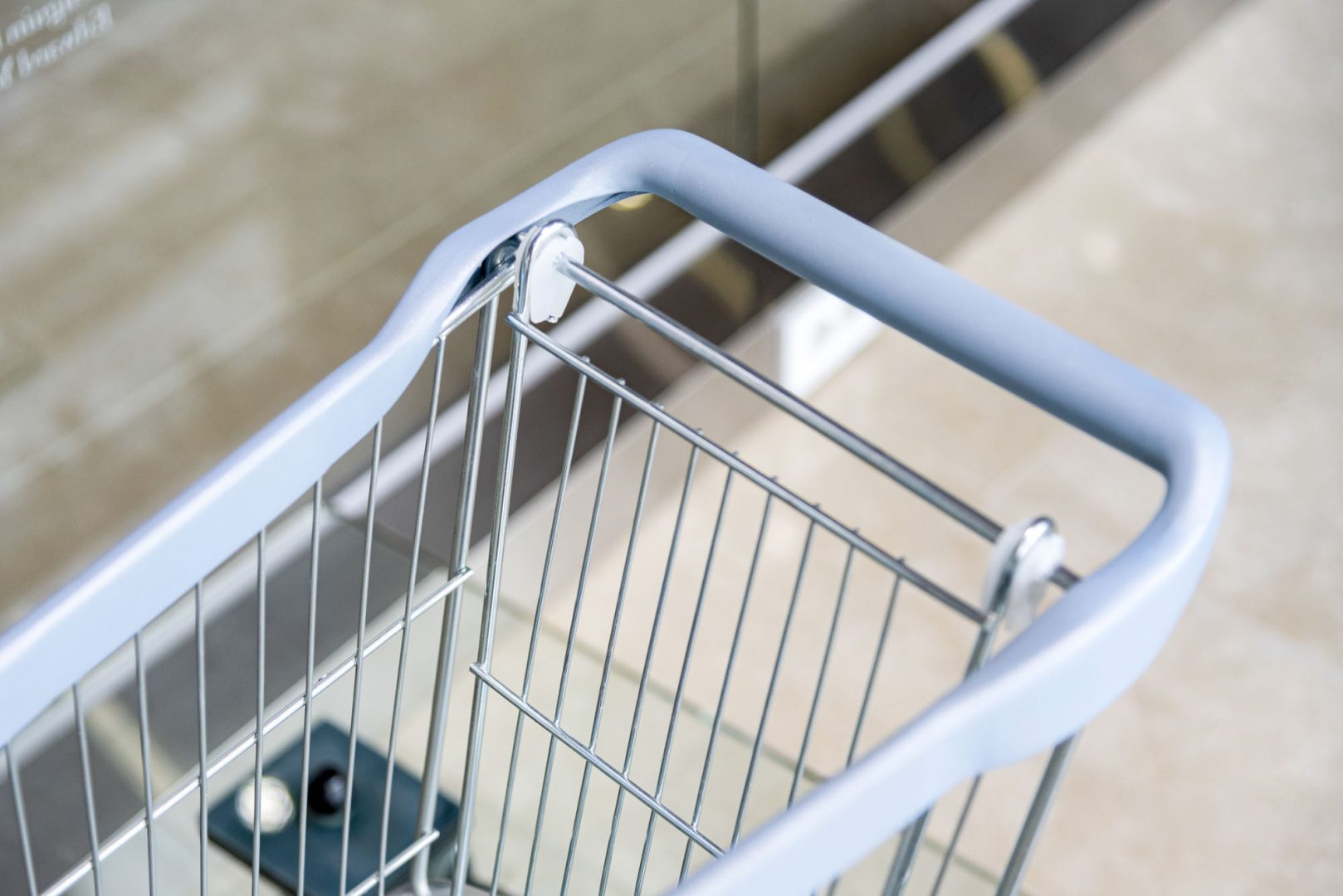 Smeaver is an easy-to-sanitize cart handle and cover designed for the COVID-19 pandemic. Its seamless surface enhance cleanability and the full cover leaves users feeling safe touching all parts of the cart. With its simple shape, it is also customizable for different retailers.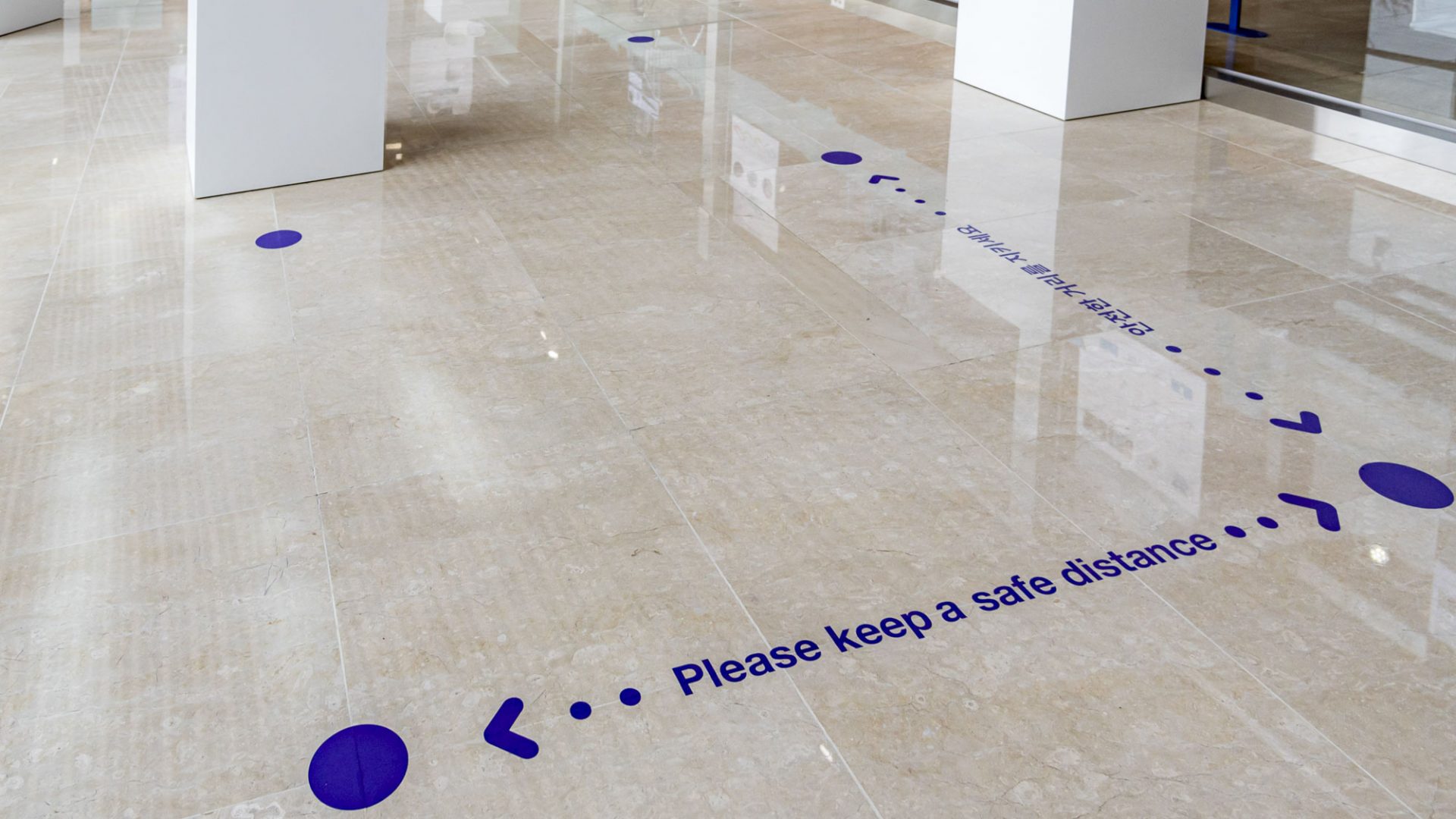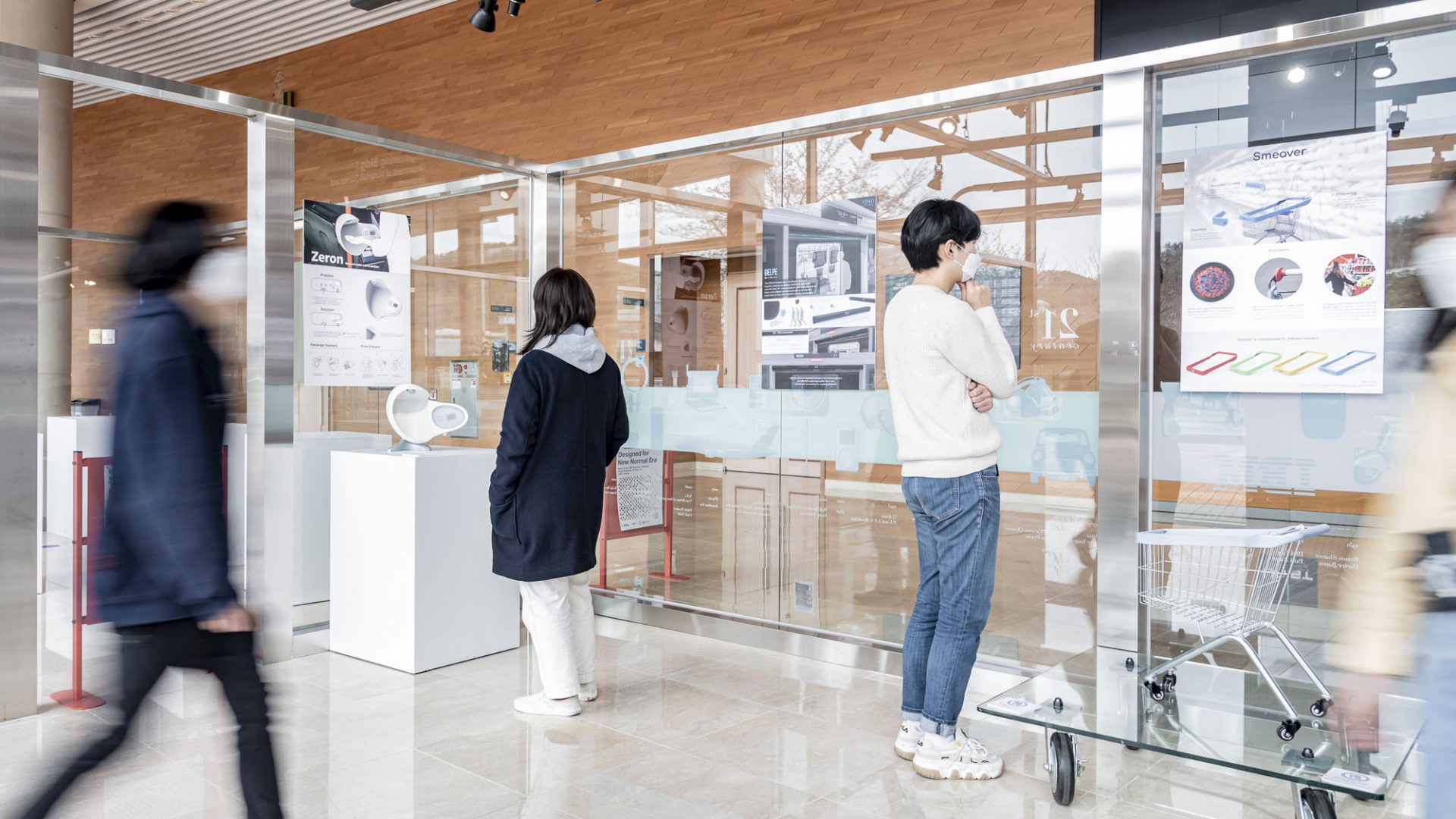 The exhibition was run in an unmanned manner. We created sign on the floor for the visitors to keep safe distance. Though sometimes there were more visitors than we anticipated, all of them happily kept their masks on.
Participating students
University of Ulsan
Chanhee Shim, Chanyeol Kim, Chanyoung Bang, Dokyu Lee, Eunjeong Yu, Heeju Jang, Inju Byeon, Jiho Byun, Junseong Hyun, Junyeong Hyun, Minseok Kim, Namyeon Kim, Sangeun Park, Seunguk Oh, Siyoung Park, Soosung Park, Sumin Lim
UNIST
Bekzod Akhmadjonov, Dongsoo Kim, Geonho Lee, Huwon Lee, Hyejin Oh, Hyobin Kim, Inhyeok Choi, Jihyeon Kim, Joongsoo Kim, Jonghyun Han, Kezia Odelia, Minju Han, Soojeong Kim
Instructors
Seung-June Kim, assistant professor, University of Ulsan
Seungho Park-Lee, assistant professor, director of NewDesign Studio, UNIST