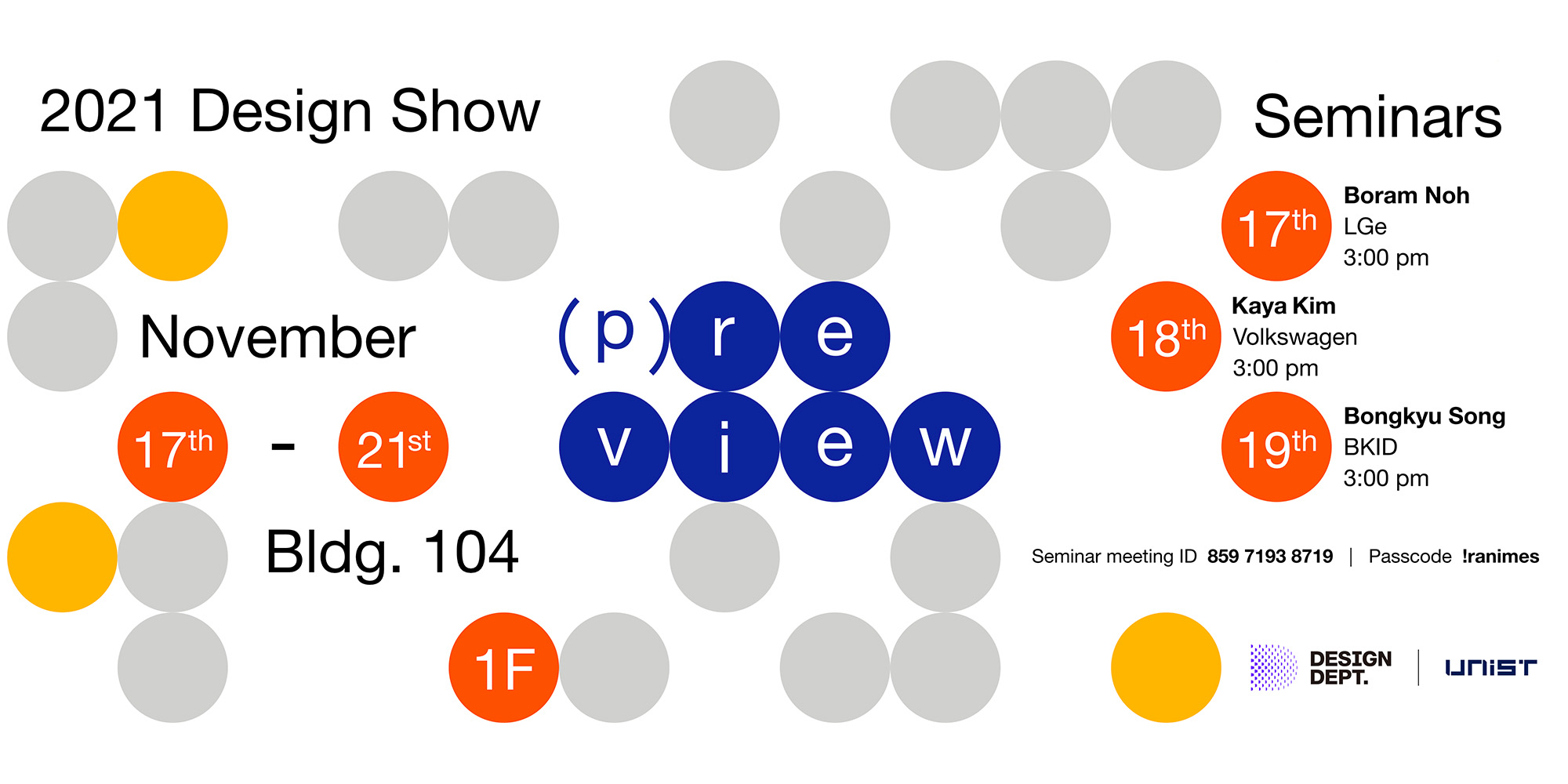 Design Show UNIST 2021
Welcome to (p)review, the Design Show UNIST 2021!
Exhibition
9 undergraduate students from the class of 2021 at the department of design, UNIST will exhibit products and services.
Where UNIST Bldg.104 1F Design Showroom
When Wed 17 – Sun 21 November 2021 | 10am– 6pm KST (incl. weekend)
⚠️Due to the outbreak of COVID-19, we are not holding an opening ceremony this year. Instead, we will keep the exhibition open during the weekends, so that you can flexibly pay a visit. The exhibition will be held in a non-contact manner without a commentator, complying with strict prevention guidelines, such as checking fever and keeping a list of visitors.
Welcome!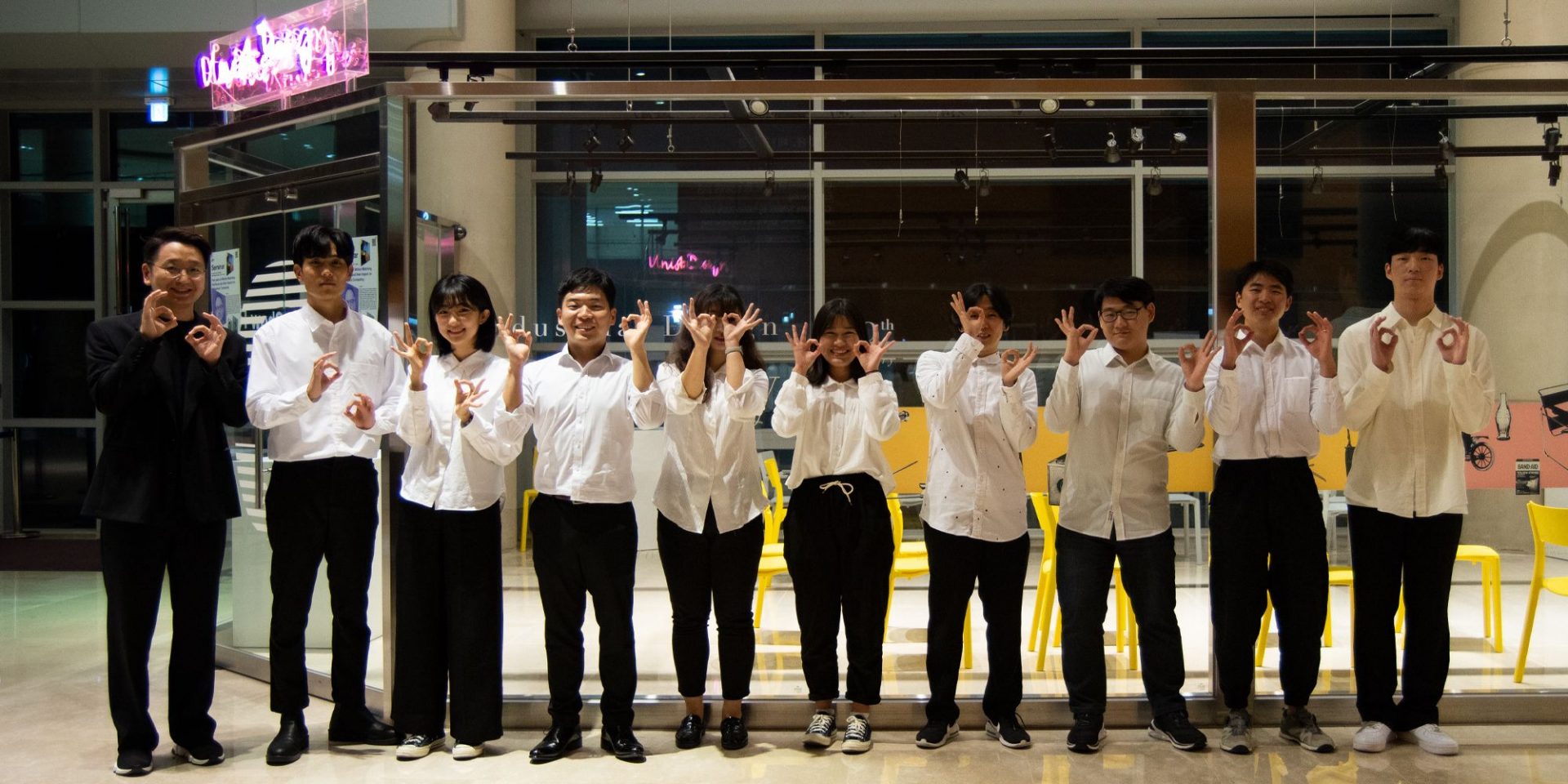 Seminars
To celebrate the exhibition, three renowned designers are giving inspirational lectures online. Join the seminars from anywhere on Zoom using the following link: https://bit.ly/3bBf8iv
Wed 17 Nov 3 pm KST
Boram Noh
Senior Design Researcher at LG Electronics
Career-finding as an Industrial designer from UNIST
In this talk, I share some tips that I learned while preparing for a job based on my major at UNIST. These include what searching keywords are related to the design job market, where the design process you learned can fit the company's product development process, and how to communicate your strength as a problem-solver to give a good impression to the interviewers.
Thu 18 Nov 3 pm KST
Kaya Kim
Lead Design of Software Innovation Center at Volkswagen AG
Design as an Algorithm not as a Feature
The automobile industry is undergoing disruptive changes induced by the advent and adoption of IT technologies, such as A.I. and big-data driven innovations. In this talk, Kaya Kim, the Lead Designer of Software Innovation Center at Volkswagen will talk about the role of design, its struggles and opportunities reflecting upon her recent projects in Volkswagen.
Fri 19 Nov 3 pm KST
Bongkyu Song
Founder / Design Director of BKID
What is subject of design?
BKID is an industrial design studio with a wide range of spectrum – from tiny screws to robotics with six concurrently moving axes. This talk will be about the ways in which we design various experiences at the verges between technology and culture, material and system and objects and branding.