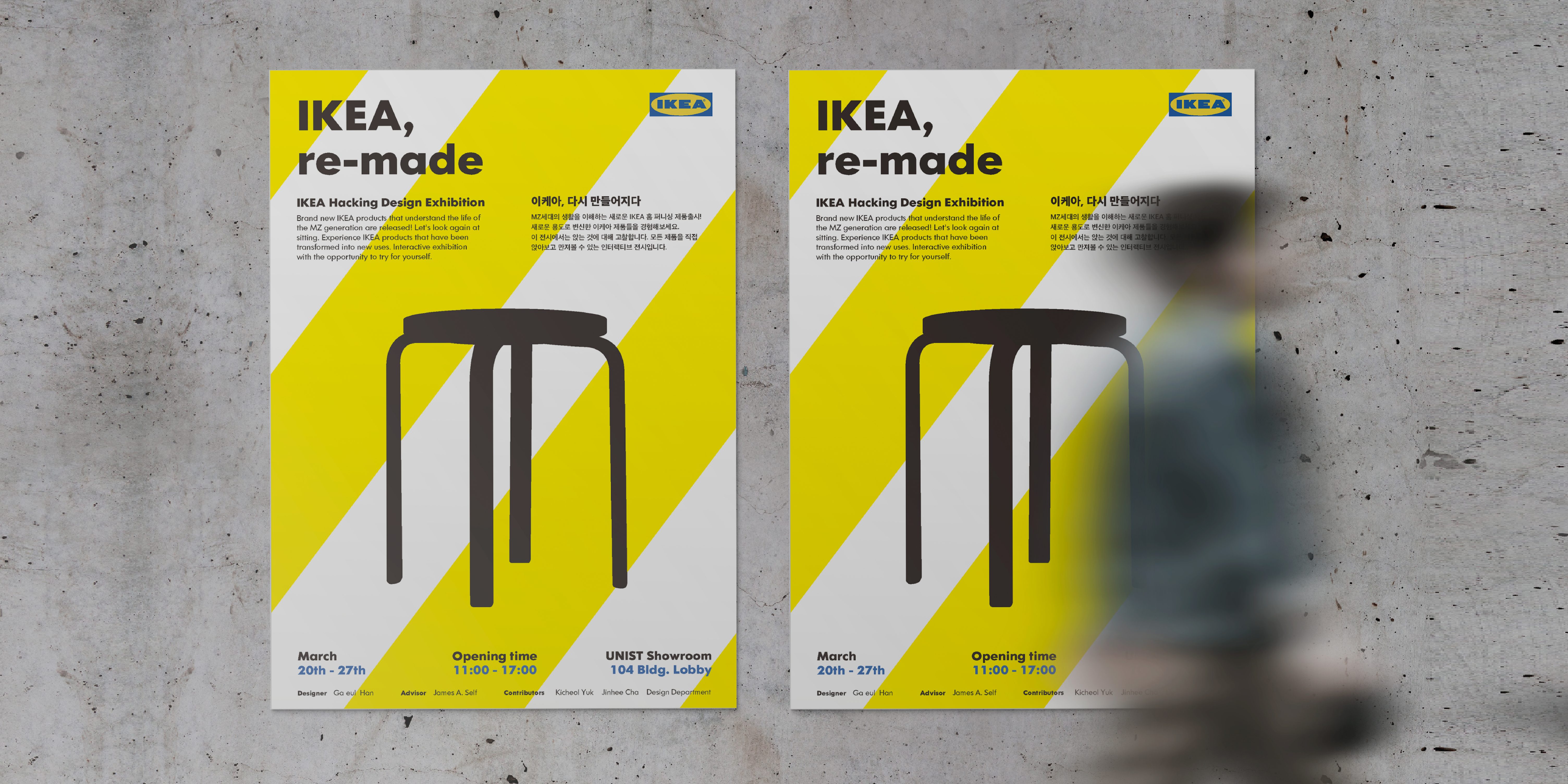 IKEA, re-made: An exhibition for design-driven research
Members of UNIST Design, led by doctoral researcher Gaeul Han exploring a project on IKEA, showcase the research-through-design approach in an exhibition running from March 20-27th, 2023.
The exhibition, located at the UNIST Design Showroom, aims to explore IKEA hacking through the lens of semantic meaning applied to designed products. The work showcases a series of IKEA designs, developed and prototyped at the Design Department. The aim of the exhibition is to gather audience responses to the design concepts and functional prototypes on display. However, the exhibited works also introduce to the wider UNIST community some of the ongoing design research activities from the Department of Design.
The exhibition provides a reference case for the types of design driven research projects undertaken by Design at UNIST. The design works displayed exemplify how design can embed within a research project as opportunity to control stimuli and drive participant engagement.
When 20th – 27th, March | 11:00 – 17:00
Where UNIST Showroom (104 Bldg. Lobby)